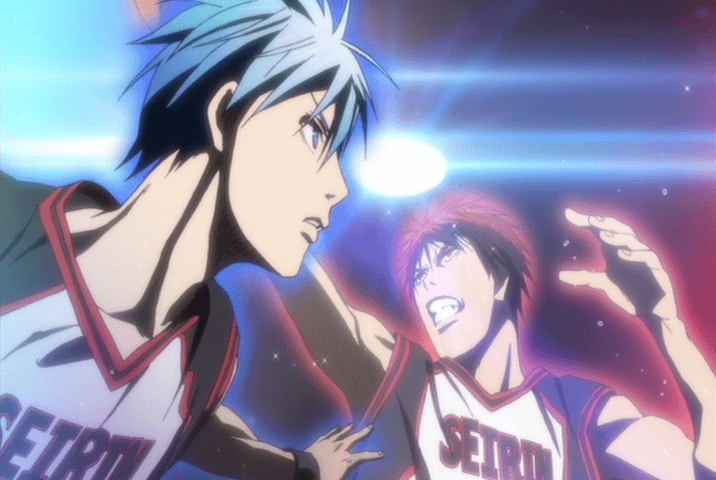 Hey, peeps. I mentioned on Monday we were almost done with the Endless Summer/Owaranai Natsu Fan Disc Extras and here they are!
This collection of 12 files from the Endless Summer Fan Disc contains some pretty heavy fan service. We got a montage of all the End Card screens from Season 1 with instrumental versions of ED1 and ED2 accompanying them, then we have Creditless OP/EDs for the season 1 songs, and then we have 7 character songs/music videos for Aomine, Hyuga, Kagami, Kise, Kuroko, Midorima, and Takao. To be clear, we didn't make the music videos or end card montage. They are extras that were included with the fan disc.
Anyway, kokujin-kun was kind enough to translate all the music video songs, and we put together some static lyrics for you when you watch them. As these songs don't really repeat in the series at all, we didn't feel that it was worth the time to k-time and full out karaoke them as that would have taken a lot more time to do.
The songs themselves are all taken from the Character Song Solo Series and have the voice actors singing the song for their particular character.
Anyway, I know some people have asked us in the past for some of the things that are included in this, so I hope you like it.
Enjoy!

[Saizen]_Kuroko's_Basketball_Endless_Summer_Fan_Disc_Extras_[DVD]
MD5: n/a