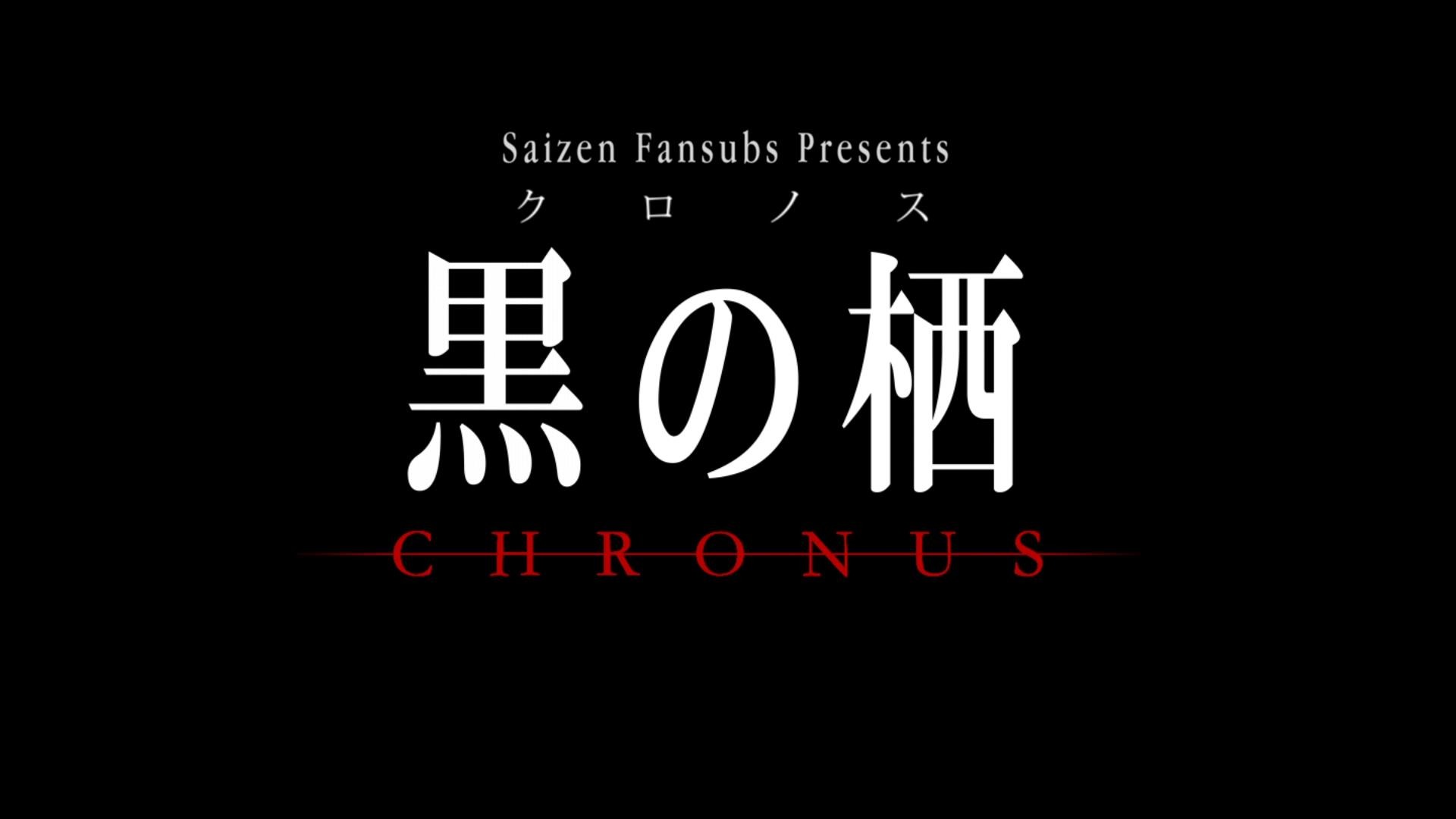 Hey, everyone.  A great big Happy Monday to you all.  AMS here with the Blu-Ray version of Chronus from Anime Mirai 2014 for you all (Sorry it's a week later than I originally thought it would take).  This version sees a number of changes compared to the previous version that I should note.  Besides being made from the unfiltered Blu-Ray source, this final version from us features redone typesetting, some timing tweaks, and had an additional round of QC.
For those who haven't watched this yet, I'll copy over my intro for this anime that I wrote up last time.
The story of Chronus follows Makoto Nakazono, a Kitajoji high school student.  Ever since Makoto was little, he has seen mysterious entities around those who die but he has never spoken to anyone but his dead mother about it.  One day, he notices one of these mysterious entities at his school and attempts for the first time to try and confront it.  What Makoto doesn't realize though is that this mysterious figure isn't there for him…
This anime is a STUDIO4°C production.  For more information on the various staff who worked on this, please check out the ANN and anidb pages on it.  If you're interested in learning more about the Young Animator Training Project, please feel free to peruse its wikipedia article (here).
Lastly, a big thanks to everyone who helped out on getting this out!
Translation: AMS
Translation Check: AMS
Timing: sangofe
Editing: AMS
Typesetting: Timescar
Encoding: Your_Mom (Our mysterious Kuroko encoder)
QC: Falsedawn, juggen, CP, kyled

[Saizen]_Chronus_-_Anime Mirai_2014_[v2][720p][BD][625694F4].mkv
MD5: FD26B5603CC7A76B14BE3C0A4709A994

[Saizen]_Chronus_-_Anime Mirai_2014_[v2][1080p][BD][F3CF020D].mkv
MD5: D466DBC2E2B3A355A32DAC85DE2EEF40