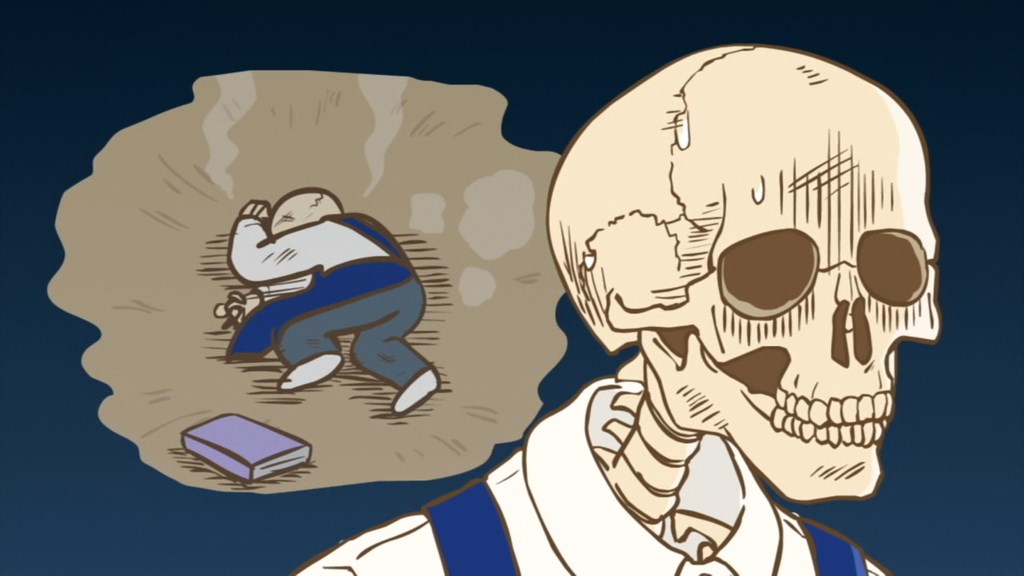 In the fall of 2018, this little nugget of a series appeared on our screens. We laughed, we empathized, we mourned when it was over. Then, we caught wind of an unaired OVA bundled with the DVD release of the series and, as fans of the show, we decided it was worth our time. Slight issue was, we couldn't find any raws of it. Anywhere. Not even a whisper of it. The months rolled by and… nothing. We looked high and low but nada, zip, zilcho. That is, until our eagle-eyed encoder spotted that the DVD was relatively inexpensive (compared to most anime DVDs anyhow) and, to my eternal gratitude, shelled out for it so we could work on it.
Of course, we were expecting a full-length episode – or at least an episode with a similar runtime to those in the series – but like some kind of cosmic joke, we'd been waiting a whole year for something that was less than 3 minutes long ._.
Oh well, it is what it is. Even though it's short, the comedy's still there, so enjoy! Also, season 2 when?

[Saizen] Skull-face Bookseller Honda-san - OVA [DVD][200C261A].mkv
MD5: 9da11918df82f7132afeb0620f6c7ef9