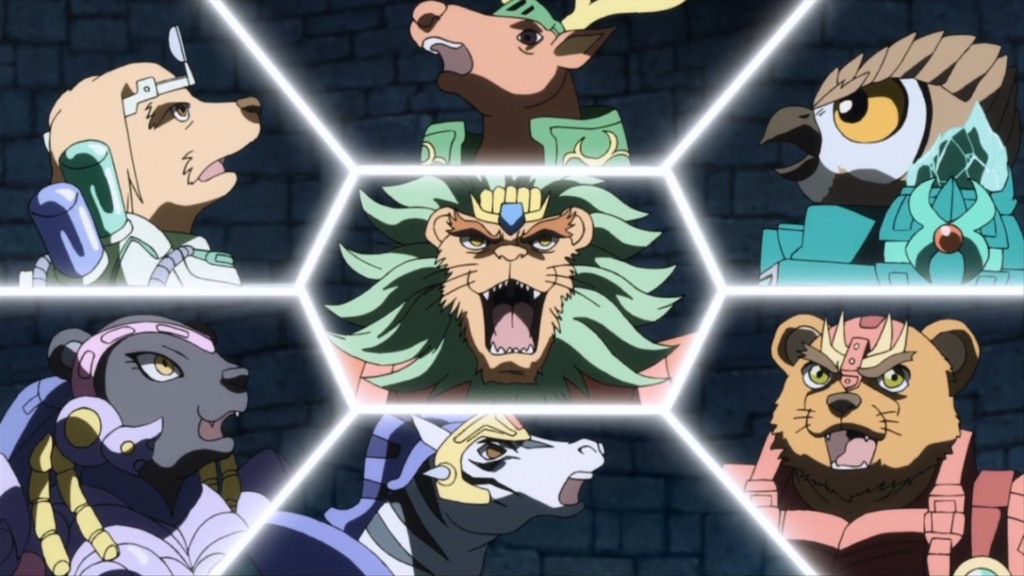 Way back in 2013, when we were still silly enough to do airing shows, the Ruri-Saizen joint team found this Saturday morning cartoon and subbed it from beginning to end. Or to the end of what we're dubbing "Season 1", because it got yanked from the schedule before the ongoing storylines had reached their natural end point. We were collectively left with a lot of questions: What were the priests up to? Why did they bring Golder back from the dead? Why have we never found out who Ogre's mom is?
As a group, we'd always been aware that the series did finish up and answer most of these questions with a further seven full-length episodes (what we're now calling "Season 2") but getting our hands on the raws to actually sub them was a lot harder than we thought. So we forgot about the beasts for a while and moved on to other things. That is, until we found all the episodes in 1080p goodness, including the seven we'd never seen. So naturally, the old team decided we had to sub them in order to finally put this anime to bed.
Now, the first thing you'll notice, all you Captain Eagle-eyed viewers, is that there are only 26 episodes in this torrent, when there were 38 in the original run of Beast Saga. And you'd be correct: for some reason, the source we used whacked two episodes together to make one 24-minute episode, meaning 1-38 became 1-19, with the new episodes getting numbered 20-26. Confusing, I know, but that's why I've split this torrent into seasons so that if you only want to watch the new stuff, you can just select the Season 2 folder for download. Though I personally recommend downloading Season 1 and giving it a rewatch because we've been through every episode with a fine toothcomb and polished up the subs, so these scripts will be the best version out there.
Anyway, enough blather. Go watch some anthropomorphic animals whaling on each other already!