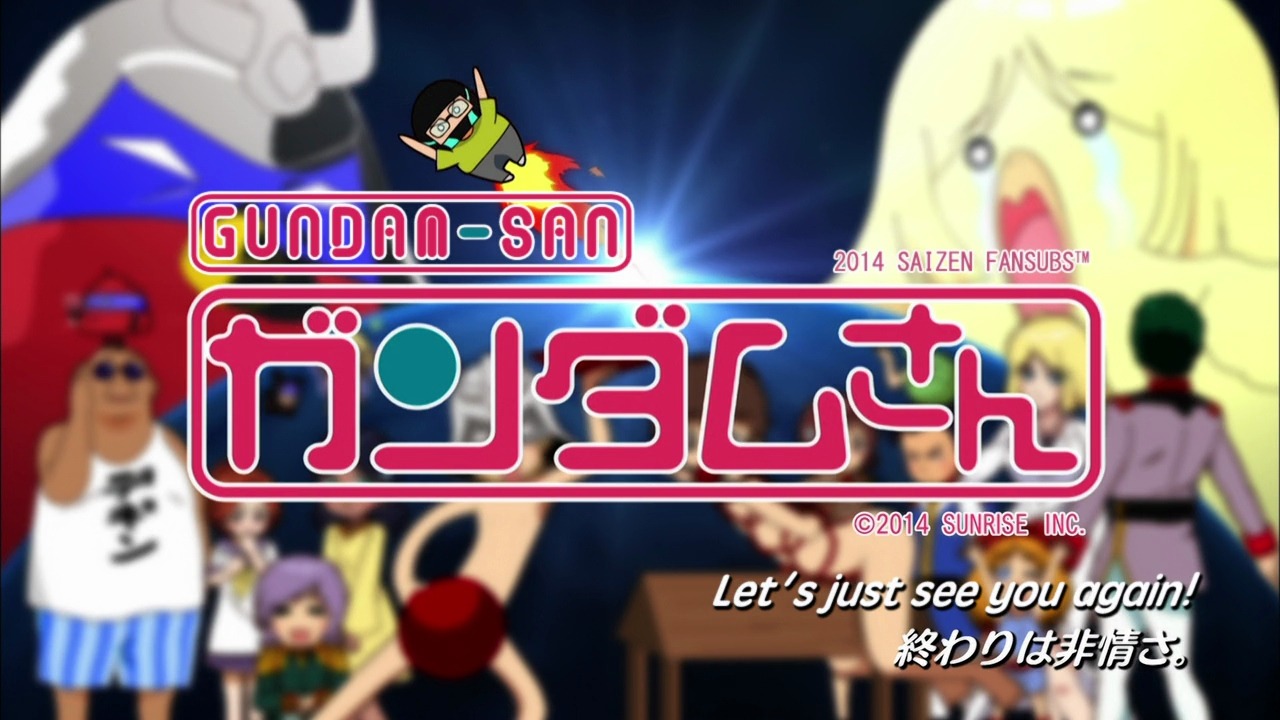 Oh hey, looks like we've finished this project at last! The perverse adventures of Amuro and Char have come to an end.
I enjoyed the shorts very much and am a bit disappointed that it ended at 13 episodes, having not featured all the characters in the ending sequence yet. I doubt Bandai will ever front the costs of putting this out on Blu-Ray, but if they do, you can expect us to refresh our release.
The high quality of this batch could not have been upheld without the support of the fantastic team here at Saizen. I'd like to thank everyone that contributed and hope I can count on them again in the future.
Staff Credits:
Seiyou_AMS – translated, edited and timed each release! A true fansubbing powerhouse.
sm2345 – k-timed the ending song for us on short notice. Did I mention he freelances?
blakbunnie27 – curated translation confidence in each episode!
triviper – typesetter.
Eternal_Blizzard encoded episodes 1-5, Scab did 6-11, and BakaProxy finished 12 & 13. Three cheers for the three of you! lol.
Quality control was handled by FalseDawn and sangofe, keeping us on our toes and making sure we didn't slip up any job.
[M]-V – our anime kingpin, hosts the project files and got the releases out expediently.
Without further ado, from our team to you, enjoy the release!

[Saizen]_Gundam-san_-_[Complete]
MD5: n/a