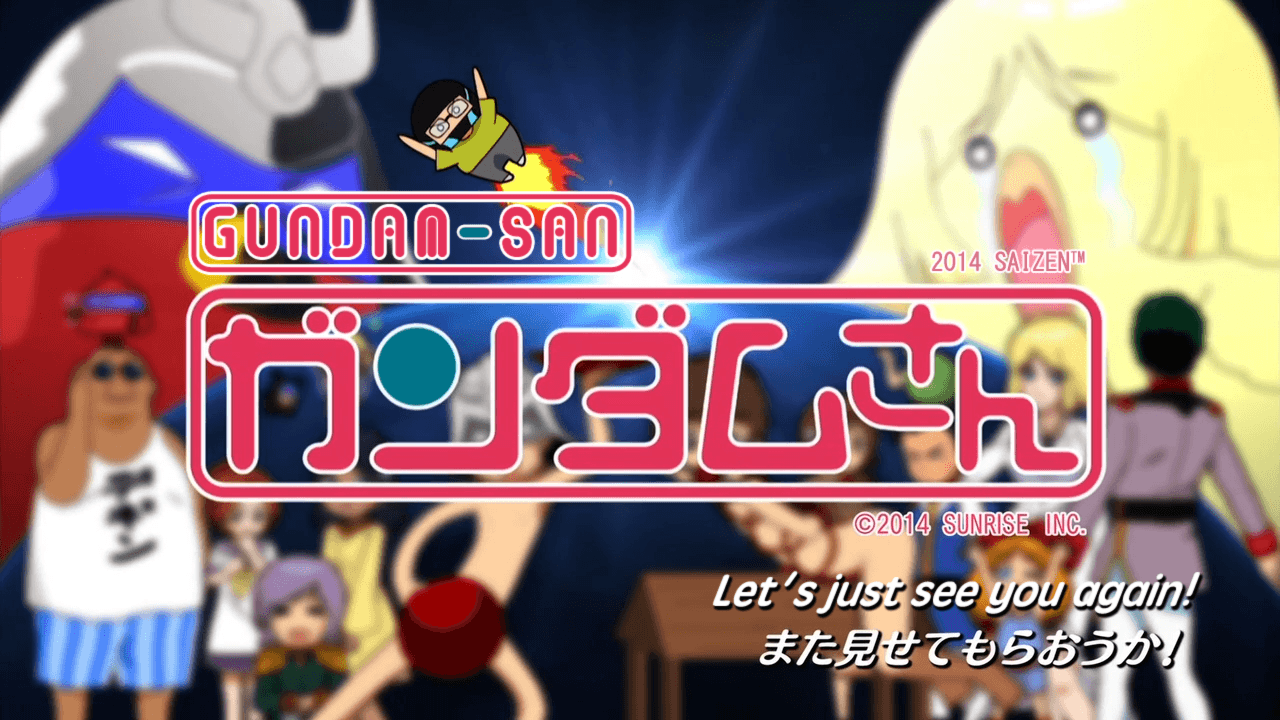 Surprise, surprise! Saizen is getting its feet wet with another mecha (sorta?) anime! Mobile Suit Gundam-san parodies the original series of the same name sans the '-san', that aired in 1979. The gag anime is based off a yonkoma still serialized in the monthly Gundam Ace magazine.
What better time than our 10th anniversary as a fansub to work on this show, as it's also Gundam's 35th anniversary! This is a big year for the Gundam franchise with Unicorn already out, two TV series and an OVA series in autumn, and now this. We're going to have a lot of fun with this little project, and hope you all enjoy the ride with us whilst you await the rest of the series this year.

[Saizen]_Gundam-san_01_[720p][2486E40B].mkv
MD5: 5a44e18f1b9f28a925c187a61ec3b4b4
This entry was posted on Sunday, July 20th, 2014 at 2:54 am and is filed under Releases, Gundam-san.
4 Responses to "Gundam-san – 01"
Meta

Recent Comments

Categories

Links

Archives