Chronus (Anime Mirai 2014)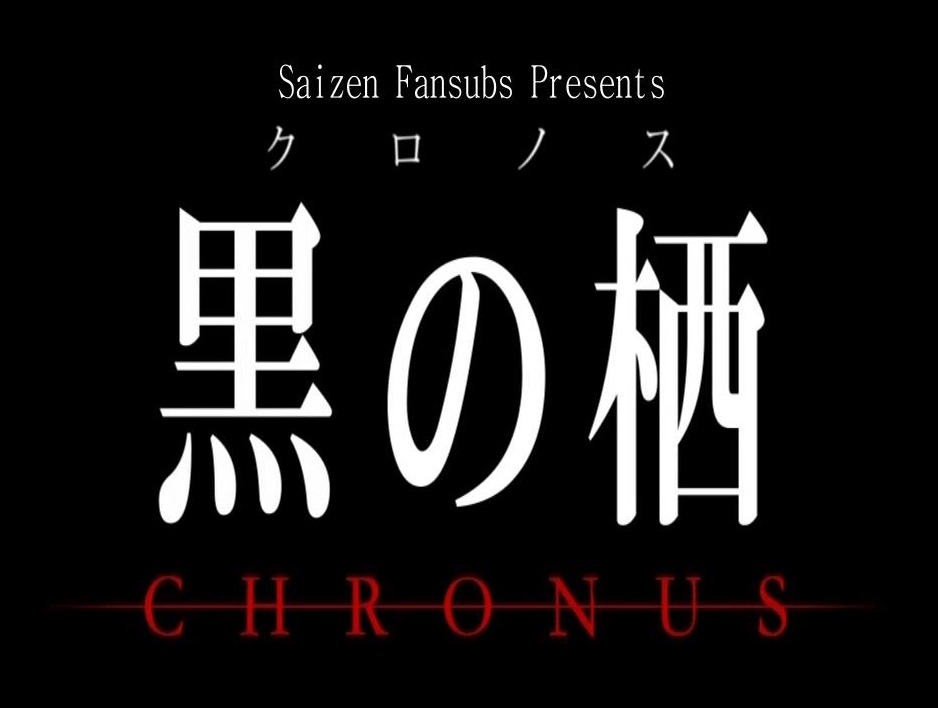 Hey everyone, AMS here with some more anime for you.  This time it's Chronus, one of the OAVs that was made for Anime Mirai 2014.
For more information on the various staff who worked on this, please check out the ANN and anidb pages on it 🙂
The OAV itself follows the story of Makoto Nakazono, a Kitajoji high school student.  Ever since Makoto was little, he has seen mysterious entities around those who die but he has never spoken to anyone but his dead mother about it.  One day, he notices one of these mysterious entities at his school and attempts for the first time to try and confront it.  What Makoto doesn't realize though is that this mysterious figure isn't there for him…
Our apologies for the current raw. We are currently in the process of trying to get our hands on the Blu-Ray to provide a much better version of this for you guys. In our next release of this (which will overwrite this one), we will provide additional QC and proper typesetting in addition to a proper 1080p and 720p version. That should be out in a couple weeks at most if things go well.
This version was made off the best raw I could get my hands on. Here is its info:
Video: MPEG4 Video (H264) 1440×1080 (16:9) 23.976fps
Audio: AAC 48000Hz stereo
Also, big thanks to all the people who helped out on getting this version out quick. We'll do another roll call when we put out the proper Blu-Ray full-Saizen-treatment fansub, but for now here's our list:
Translation: AMS
Translation Check: AMS
Timing: sangofe
Editing: AMS
Typesetting: AMS
QC: Falsedawn
Additional help: Timescar (who'll be redoing the typesetting for the Blu-Ray) and Your Mom (our Kuroko encoder)

[Saizen]_Chronus_(Anime Mirai 2014)[MBS 1440×1080 AVC AAC][85516D7B].mkv
MD5: d607c595d09cc959538c98c77311e006
EDIT: This version is no longer supported
This entry was posted on Tuesday, May 13th, 2014 at 1:30 am and is filed under Releases, Chronus.
7 Responses to "Chronus (Anime Mirai 2014)"
Meta

Recent Comments

Categories

Links

Archives