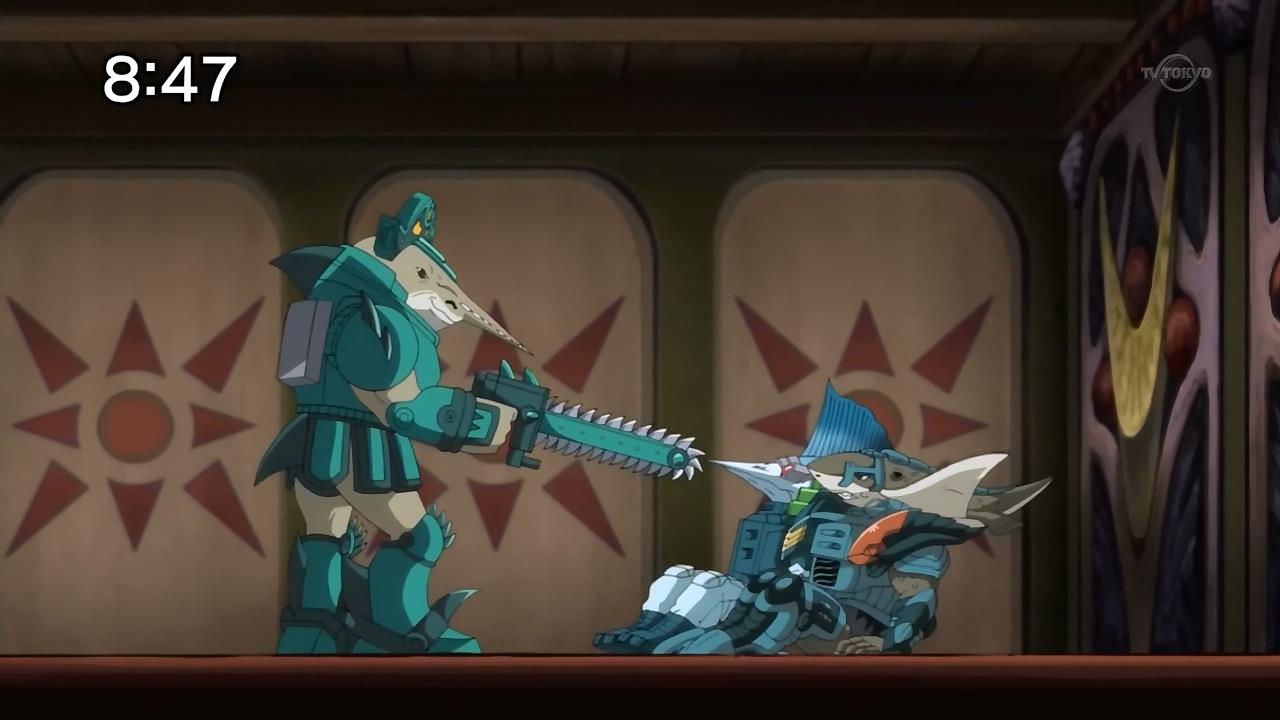 How do you make a shark more intimidating? Simple, give him a chainsaw.
Rounding off this arc with another double header for you fine people. Will Liogre retrieve the Fire Godlot or will the Three Shark Brothers stop him in their tracks?

[Ruri-Saizen] Beast Saga - 30 [B55C8096].mkv
MD5: 244f6bf120897e9bc16f2fb8cbcea6ae

[Ruri-Saizen] Beast Saga - 31 [42ADEBEE].mkv
MD5: a4c4f23d7e69db843c88d6085ac704c3
This entry was posted on Saturday, July 11th, 2015 at 10:30 pm and is filed under Releases, Beast Saga.
3 Responses to "Beast Saga – 30 & 31"
Meta

Recent Comments

Categories

Links

Archives