Attack on Titan – OAD 1-3 Batch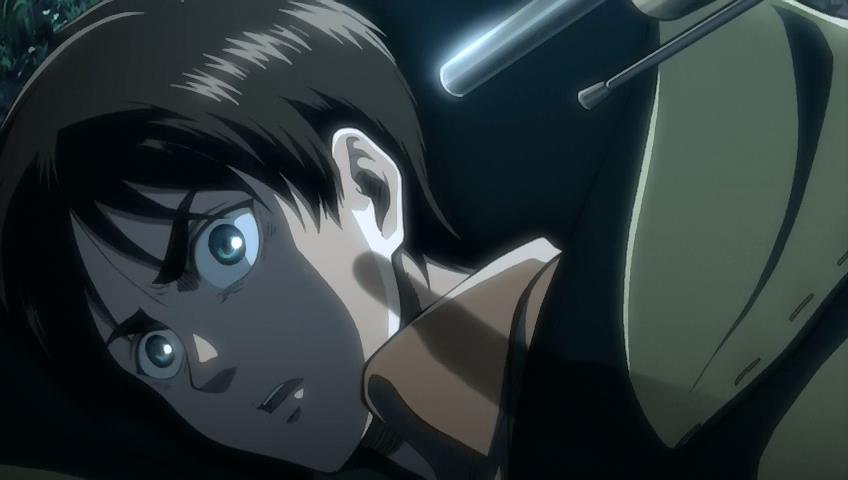 Hello Titanheads, we finally finished up the third OAD of Attack on Titan (I may have stalled it somewhat >.>) so here it is for your viewing pleasure. This OAD takes place not long after the last culinary extravaganza but this one's a little more serious, focussing around a seemingly routine expedition for the cadets that goes awry and reminds them that the Titans aren't the only dangers in their world.
As with the last OAD, this is a combined effort with Soldado Subs so make sure you go thank them and watch some of their other series too. We also have the Kuinaki/No Regrets OADs in the works so look forward to them being released at some point – I'll try not to stall those for six months like I did this one. <.<
Enjoy~
E_B Comment: This is a batch release with 1-2 having new and improved encodes, OAD 1 is HD 720p. Derp, dialogue font missing in OVA 1: Here | Patch: Here

[Saizen-Soldado] Shingeki no Kyojin OVA 1-3 (BATCH)
MD5: n/a
This entry was posted on Saturday, July 18th, 2015 at 11:51 pm and is filed under Releases, Attack on Titan.
8 Responses to "Attack on Titan – OAD 1-3 Batch"
Meta

Recent Comments

Categories

Links

Archives