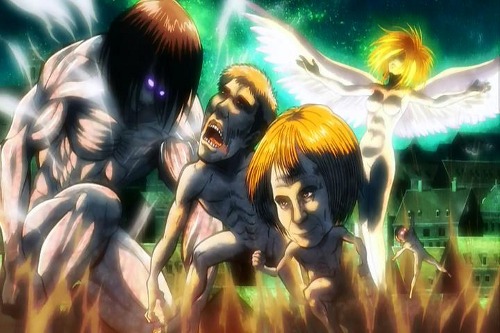 And the reunion tour continues! We said we'd do it, and here it is! We've combined forces with Soldado Fansubs this time to bring you the titanic second OAD of Attack on Titan. This one's not quite as serious as the last one, but I think you'll agree, it's still pretty intense 😀
For any of you who keep track of this stuff, this actually takes place slightly before the last OAD, slotting neatly between the fall of Shiganshina and the Battle of Trost, and it focusses almost exclusively on Jean's backstory, with some fun moments starring Sasha thrown in for good measure. And to repeat the technical note from the previous OAD, the terminology for this episode is a hodge-podge of stuff we took from our doomed first episode of the series with Crunchyroll terms filling in the gaps.
So sit back, relax and enjoy Commander Pixis and his infinite canteens!
P.S. Thanks to our man with the plan in Japan, Skr, for going out and buying the DVD for us so we could rip it!

[Saizen-Soldado]_Attack_on_Titan_-_OAD_2_[AC7469F1].mkv
MD5:4310adc70f00cb6ef0a6a2f0ce4c8523