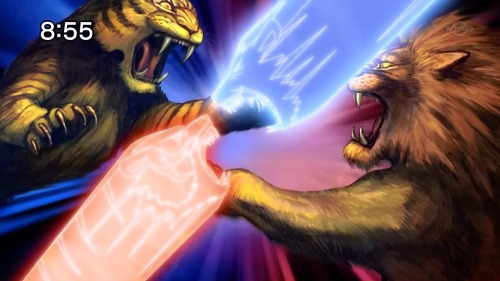 Let the epic battle commence…
BEAST FIGHT!
EDIT: Oh, and apparently the toys for Beast Saga have started reaching the shores of the US, so if you're into that kind of thing, go check it out. They've changed the names a bit (our naming scheme is much better :D), but all your favourites are on sale. Go here for more info: Beasty Things.

[Ruri-Saizen] Beast Saga – 09 [7868AD99].mkv
MD5: 027862f08924e887f9b98f4ba20752ff

This entry was posted on Friday, January 17th, 2014 at 5:50 pm and is filed under Releases, Beast Saga.
4 Responses to "Beast Saga – 09"
Meta

Recent Comments

Categories

Links

Archives