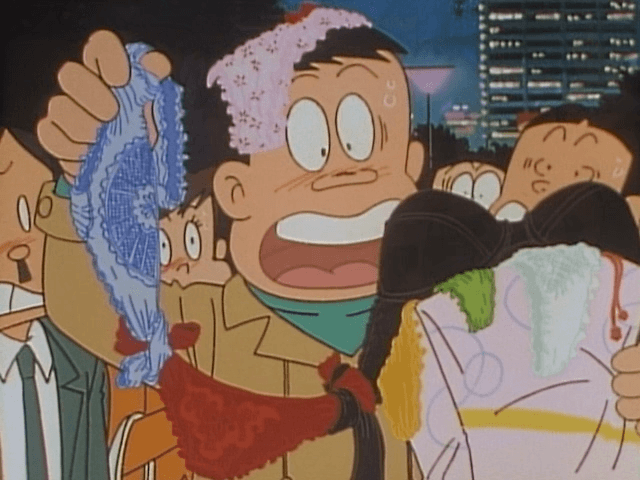 Come laugh with the laughing salesman~~ ~~. Episodes 1-2 redo's are under way. These will be our proper encodes from DVDs, and will be re-edited by Collectr. PS! Go visit our evil friends at live-evil.

[Evil-Saizen]_Laughing_Salesman_01v2_[DVD][8E14FC93].mkv : f5f9e7249ff9fa3b5822c03a38d8f46b
[Evil-Saizen]_Laughing_Salesman_02v2_[DVD][6E1337B3].mkv : 094f924ee7ac1ca975b04c71d7279b61
[Evil-Saizen]_Laughing_Salesman_03v2_[DVD][E318892B].mkv: a803875077cace24138b4f3d38119d5b
[Evil-Saizen]_Laughing_Salesman_04_[DVD][9C957C2E].mkv: f7dae200026ce276c4a73c7ba1a0adb0
This entry was posted on Thursday, January 16th, 2014 at 1:29 pm and is filed under Releases, Laughing Salesman.
4 Responses to "Laughing Salesman – 03"
Meta

Recent Comments

Categories

Links

Archives