Captain Tsubasa Movie 4: World Battle – The Junior World Cup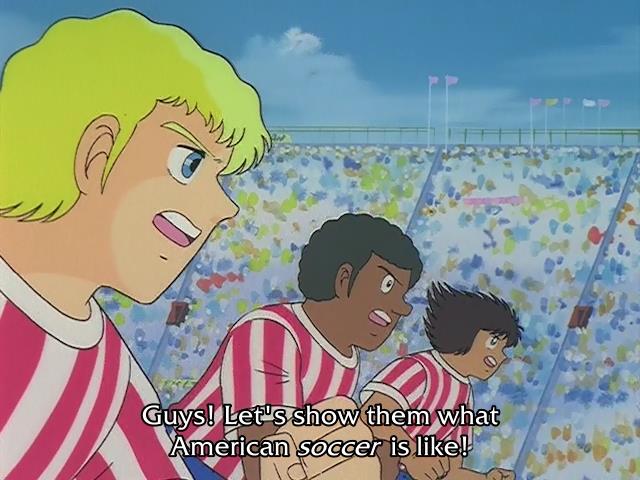 Hello all you soccer fans. In this fourth movie based off a famous soccer manga (we skipped the third movie since it was mostly a useless clipshow), you get to see not one soccer game, not two soccer games, but three soccer games – count 'em THREE soccer games. Which soccer team will prevail and win the Junior World Cup in soccer? Of course, just as with any of our releases related to soccer, you'll have to download and watch this animated soccer drama to find out.

[Saizen]_Captain_Tsubasa_Movie_4_World_Battle_-_The_Junior_World_Cup_[DVD][32392CF0].mkv
MD5:
373844dcc26a3818ec3910397e3127a3
This entry was posted on Wednesday, June 19th, 2013 at 5:30 am and is filed under Releases, Captain Tsubasa Movies.
21 Responses to "Captain Tsubasa Movie 4: World Battle – The Junior World Cup"
Meta

Recent Comments

Categories

Links

Archives