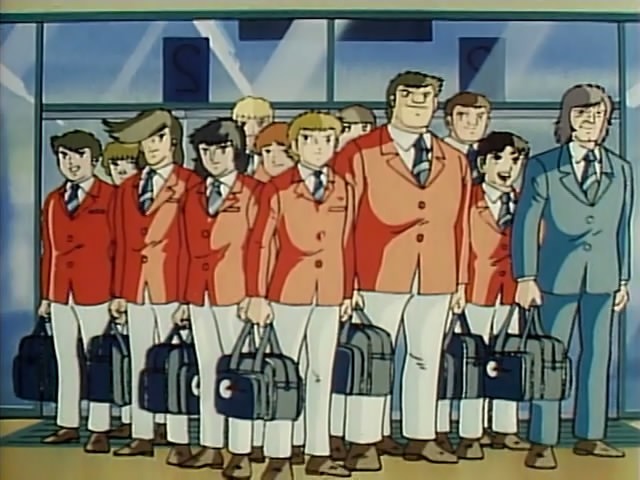 As the title and the picture suggest, the Japanese youth team is in danger of being eaten alive by those big, scary Europeans looking for payback. (Boogah! Boogah!) How will Tsubasa and his merry band survive this encounter? Guess you'll have to watch and find out.
And once again, the credits:
Translator: sangofe
TLC/"Edit": kokujin-kun
Timing: Juggen
Encoder: Puto
TS/Logo: timescar
QC: Kaiser, Tvo, Reed_Tiburon, sangofe, kokujin-kun
The last three episodes of El Capitan Tsubasa 2002 are finally in QC, so that should get the ball rolling soon and we should finally end that ten-year project sometime around Christmas. Also we're getting around to working on the 4th movie too.

[Saizen]_Captain_Tsubasa_Movie_2_The_Japanese_Youth_Selection_is_in_Danger_[DVD][33DB3096].mkv
MD5:
9B84285B378047A83C37A1B0EB3C43FE