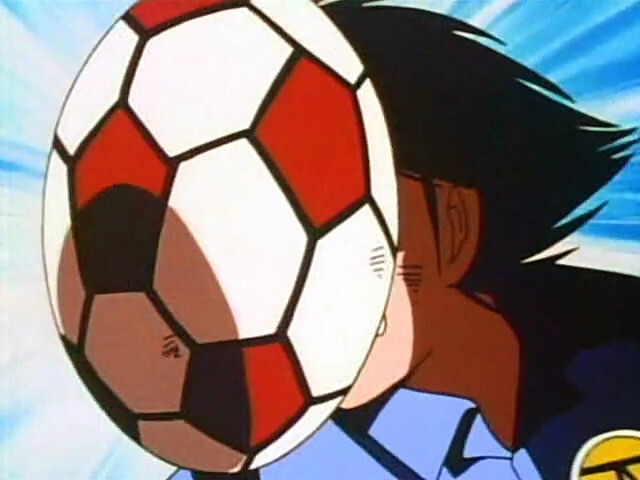 You didn't believe the next release would contain not only one, but two Captain Tsubasa J episode, did you? Well, it does!
As for the content of the episodes, episode 37 is my favorite episode so far: Aoi Shingo gets to shine in a game 😀  38's pretty awesome too as it has the cyborg Santa v.s Tsubasa.
Honestly, I much prefer this CT series over 2k2, and I really like our subbing speed too 😀 This speed is possible due to the fact that kokujin-kun both translates and edit, KmE or I time, then Juggen, I or KmE "time in" the signs. And we cut down on the QC process too by having only Kaiser and me QC'ing, plus koku doing the final check. So yeah, this subbing process has not much to do with CT2K2 where we have different translators and editors… people with less time on their hands… so don't be surprised if CTJ gets finished way faster than 2K2.

[Saizen]_Captain_Tsubasa_J_-_37_[DVD][56E516B5].mkv
MD5:
F7EDF054EA39E1035516F201A8E9C485

[Saizen]_Captain_Tsubasa_J_-_38_[DVD][7B64F41A].mkv
MD5:
AA7D96A6308E2D8D30E4DB4CE4692806