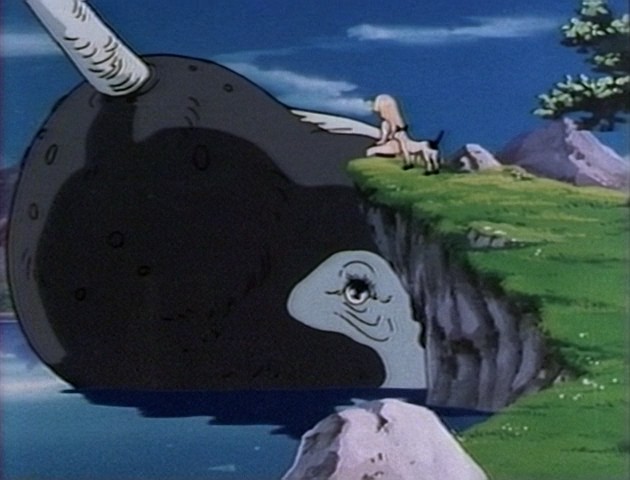 Watt Poe to Bokura no Ohanashi, an OAV from 1988, is one of the earliest known works of Mutsumi Inomata as a character designer, before she began working on the famous TALES RPG franchise.
This project was first translated in December 2008 from a blurry video on Nico Nico Douga, and the script survived many years of ups and downs in the fansubbing world. An opportunity arose when an Italian DVD rip was found in 2015, but by 2018 the trail went cold as the forum and the site it was hosted on closed itself from the world. The search for a better raw continued on for another two years.
With the combined ingenuity of the fine people at Saizen, we eventually found and captured the original VHS tape from Japan, and mustered all of our resources to put a solid release together. Special thanks must go out to Seiyou_AMS and our friends at Orphan Fansubs for working together on this initial effort. There was no shortage of amusement amongst our staff over the plot and the characters that came from a different time, but it brought us together to do our best.
"This is what happens when Free Willy and Lassie join forces in a Japanese anime", we thought. But seriously, the dog is the real MVP.
With this release, a long personal journey of 12 years has come to an end. As a fellow Tales fan, it is an honor to share this with everyone around the world, and I hope you will enjoy the release as much as we did.
Kind regards,
Ayanami-

[Saizen] Watt Poe to Bokura no Ohanashi OAV [D254F951].mkv
MD5: acfefe9e9d7da215667943b43cf7d0b2