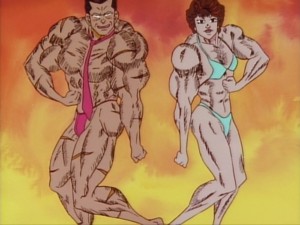 Yo.
This is the first episode of Be-Bop High School Kaizokuban. It's a set of three episodes, all containing short stories of the thugs we know from Be-Bop High School.
Production value on these episodes are lower than that of the main series, so don't have too high expectations. 😛
And don't forget to visit Hokuto no Gun.
Update:
Small hick-up earlier this week. Changed a few things, mainly the titles. So this essentially is a v2.

[Saizen-HnG]_Be-Bop_High_School_Kaizokuban_-_01_[DVD][08062918].mkv
MD5: 9d07d3506333912c98c08d6122e9f505