Dr Slump – The Dragon Ball Episodes – 59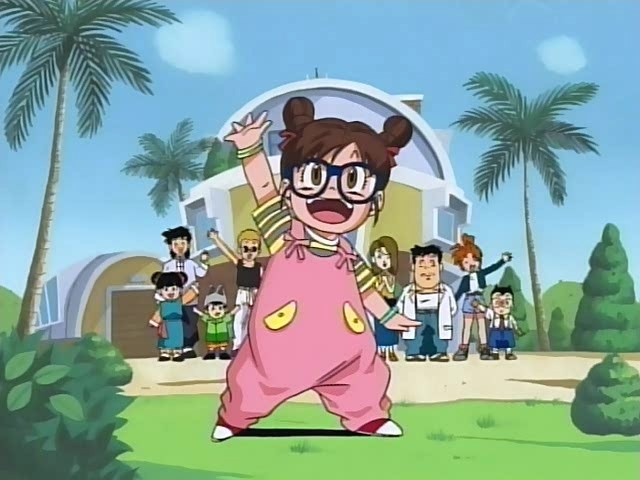 And so, we wave goodbye to Goku and Arale in this final crossover episode. It's been fun but all good things must come to an end, and usually with explosions! Thanks to everyone who made this mini-series possible (you know who you are), and I suspect it won't be our last foray into the extended Dragon Ball universe, though we have no plans for anything else as of yet. Oh and yes, we did translate the next episode preview but that was just for completeness' sake. We aren't continuing on with this show because there are just too many damn episodes for us without at least a dedicated translator and several other key staffers. Hope you enjoyed your little glimpse into this forgotten series.

[Saizen] Dr Slump - The Dragon Ball Episodes - 59 [47A7A6E9].mkv
MD5: d66e993b08269db0390705f8432f68ce
This entry was posted on Tuesday, January 23rd, 2018 at 4:20 am and is filed under Releases, Dr Slump.
Meta

Recent Comments

Categories

Links

Archives