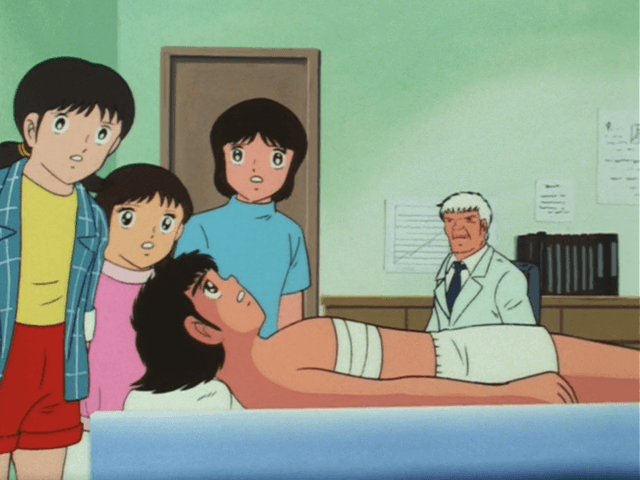 Sorry for the long wait, but here you go.
Tsubasa lies half-naked on the doctor's bed, while three cute girls check him out. What happened? Does Tsubasa has something to confess to the girls?
In order to find out, watch the episode!

[Saizen]_Captain_Tsubasa_-_121_[DVD][10DA9181].mkv
MD5: 40794e4842993ebe04cb967902d0789a
This entry was posted on Sunday, January 14th, 2018 at 12:46 am and is filed under Releases, Captain Tsubasa.
4 Responses to "Captain Tsubasa – 121"
Meta

Recent Comments

Categories

Links

Archives