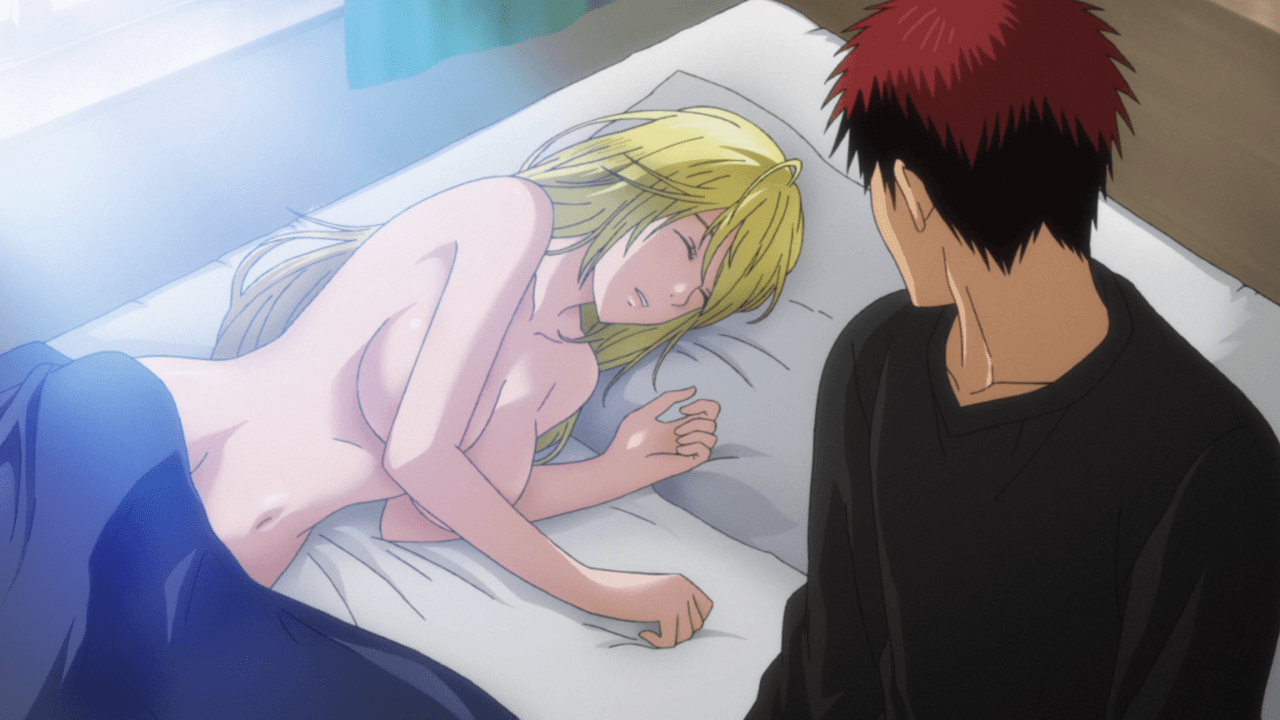 Hey, everyone. It's been a while. Here are the next two episodes of Kuroko's Basketball on Blu-Ray for your viewing pleasure. Kise's showdown with Haizaki reaches its conclusion in the first episode, and, in the next, Kagami wakes up in the morning to take on the winner only to find himself in the situation above. We also get our first in-game action with Akashi in this one as Midorima and his Shutoku team face-off against Rakuzan in the first Winter Cup semifinal game. Lots going on in these 2 eps, so as always…
Enjoy!

[Saizen]_Kuroko's_Basketball_-_53_[720p][Blu-Ray][B495EFE5].mkv
MD5: 74b2c170bfd596ac29f3d344135c5c85

[Saizen]_Kuroko's_Basketball_-_53_[1080p][Blu-Ray][C43651C4].mkv
MD5: b74a7e825040d1bc6ab1499cf864100a

[Saizen]_Kuroko's_Basketball_-_54_[720p][Blu-Ray][293F5677].mkv
MD5: 72d06785a15869c763de1829ca75cb03

[Saizen]_Kuroko's_Basketball_-_54_[1080p][Blu-Ray][0D4008DA].mkv
MD5: 0550b1e9136000d751b95ca0fe9365b1
P.S.  Good news! We got the next 4 volumes on Blu-Ray (even though they only became available 2 days after I bought 3 of them >_>), so we'll probably be picking up steam with Kuroko over the next couple months. Also, the Last Game movie debuted in Japan last Saturday, and we're looking for a raw. Let us know if you find one.
P.S.S. Bad news/Good News. Major is on hiatus as we work out a potential new raw situation that's rather fluid right now. I'll still try to translate the next couple scripts and frame the episodes, but we won't be timing or typesetting anything until we work out the raw situation (which is potentially a very good thing).