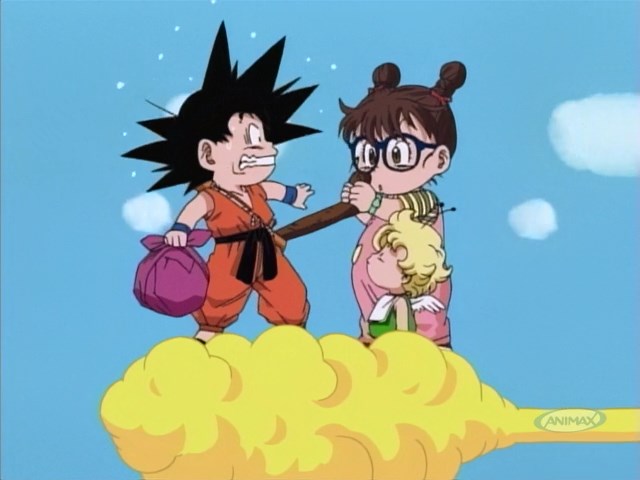 As promised, here we are with the first of four episodes in the Dr Slump and Dragon Ball crossover. Arale takes to Goku straight away – mostly because she has a thing for monkeys, it seems – when Goku comes to stay in search of the final Dragon Ball which has turned up in Penguin Village. Of course, Arale just wants to play, especially the game of Yank the Tail. So without further ado, enjoy our first venture into the Dr Slump universe:

[Saizen] Dr Slump - The Dragon Ball Episodes - 56 [390E503E].mkv
MD5: de050f7d1906fb662fe96f7d9724e247
Addendum: Apologies if your comments don't show immediately. We're having a slight issue with our spam filter which we're working to fix.