Attack on Titan OVA 4-5 (No Regrets)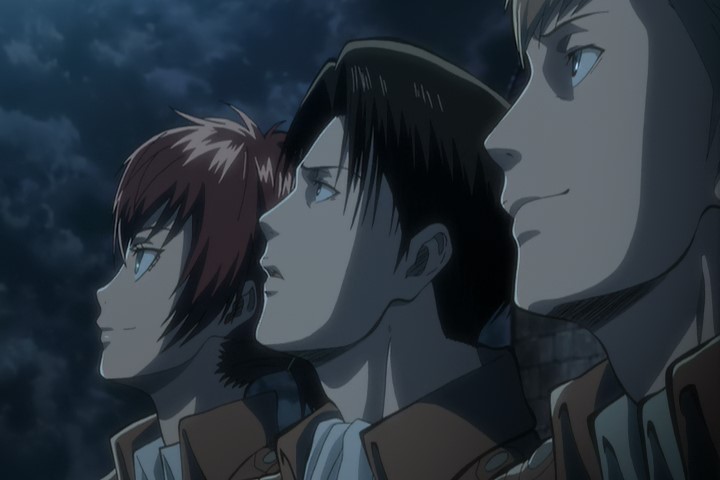 It's been a long road in completing these last two OVAs (to the point that even the official subs came out before us), but we were not gonna let all this effort go to waste. So at long last, it's finished. Big special thanks to the original translator and translation checker involved (ya'll know who you are) in the first couple of, a certain Strayan who translated OVA 5 and  tenkenX6 for TL checking these last two OVAs. FD for editing the songs and doing METICULOUS QC of my editing, I am not worthy (orz). Big shout-outs to konnakude, sangofe, and Juggen for qcing as well, and to Treize and HeavenlyArmed for passing along their karaoke from Lag-Taka (RIP). Who's hyped for season 2 in the spring (to watch ofc)?
OVA 4 MD5:  0fe13de6bdf1652abc5b9b241745818b
OVA 5 MD5: cece94241a13bd2161abd5f23822514e

Shingeki no Kyojin OVA 4-5 (No Regrets) [Saizen-Soldado]
MD5: check above
This entry was posted on Friday, February 3rd, 2017 at 11:44 pm and is filed under Releases, Attack on Titan.
2 Responses to "Attack on Titan OVA 4-5 (No Regrets)"
Meta

Recent Comments

Categories

Links

Archives