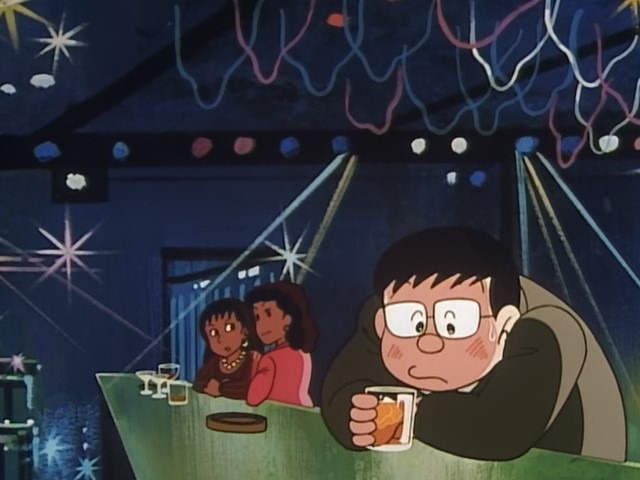 Don't be mopey like this guy, cause I got some news. Laughing Salesman will have a modern anime remake/reimagining in April, 2017. I hope CR picks it up. As always, this release was brought to you by us and our friends at Live-eviL.
News Source: http://headlines.yahoo.co.jp/hl?a=20161215-00000348-oric-ent

[Evil-Saizen]_Laughing_Salesman_25_[DVD][10bit][5054AD87].mkv
MD5: e41039bc72ff744a7c734ed12c937477
This entry was posted on Friday, December 16th, 2016 at 7:25 pm and is filed under Releases, Laughing Salesman.
5 Responses to "Laughing Salesman – 25"
Meta

Recent Comments

Categories

Links

Archives