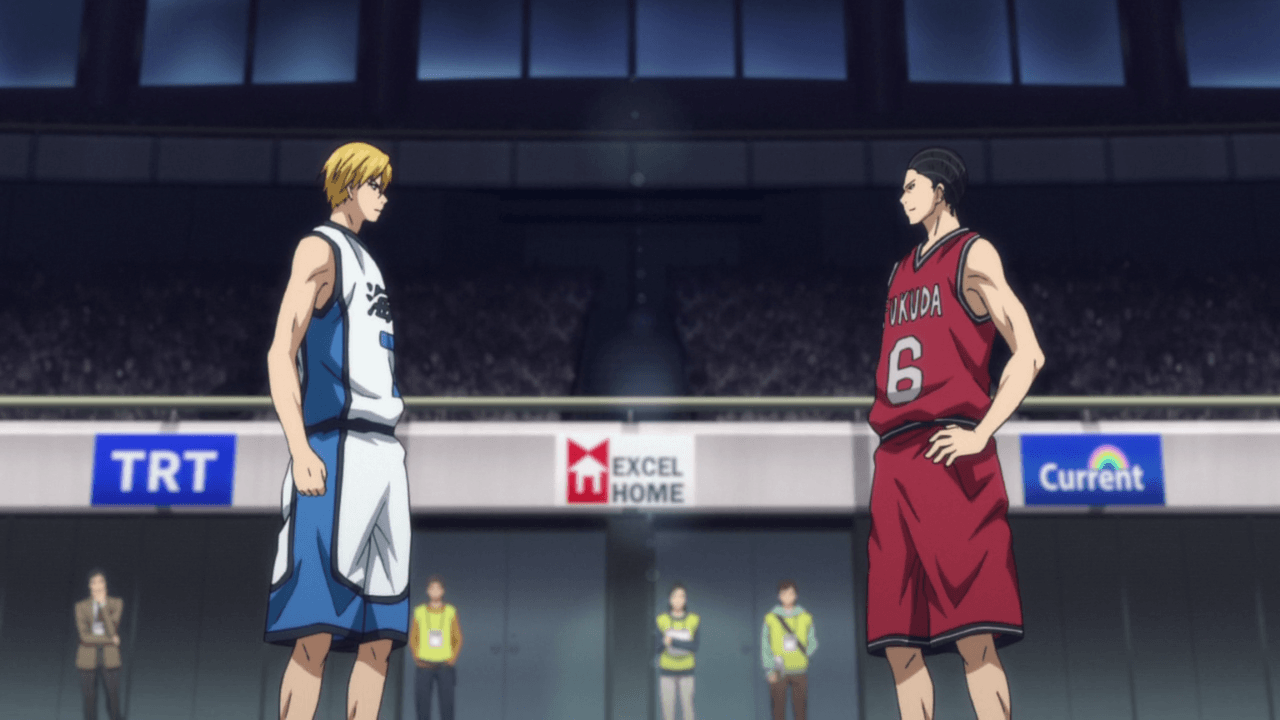 And a happy Sunday to everyone out there as we move on to another week. Here's Kuroko's Basketball 52….. AND the Season 3 Volume 1 Bloopers clips for you as we kick off another December!
Check it out as Kise goes up against the man he replaced in the Teiko Middle School basketball club's starting lineup, Haizaki Shogo. What's his deal and what is he all about? Watch the ep, find out, and then check out the Bloopers volume for some laughs.
Enjoy!
PS. We're still looking for the BDs for Volumes 3-9 for this Season as well as a new 1080p qc'er to finish off this season with us.

[Saizen]_Kuroko's_Basketball_-_52_[720p][Blu-Ray][31D480CC].mkv
MD5: 5a4bd97a3a86aa618c6fb8ccfa41a060

[Saizen]_Kuroko's_Basketball_-_52_[1080p][Blu-Ray][1C112EB7].mkv
MD5: ea818becde61299addcefd669ccecab0

[Saizen]_Kuroko's_Basketball_Bloopers_S3_Vol_1_[720p][9C435FAB].mkv
MD5: 36dfd13e824fd635f1e483dd6e5c9b5f

[Saizen]_Kuroko's_Basketball_Bloopers_S3_Vol_1_[1080p][E366066D].mkv
MD5: 0b7436548d5f7af0ed5f0720fafda5c1