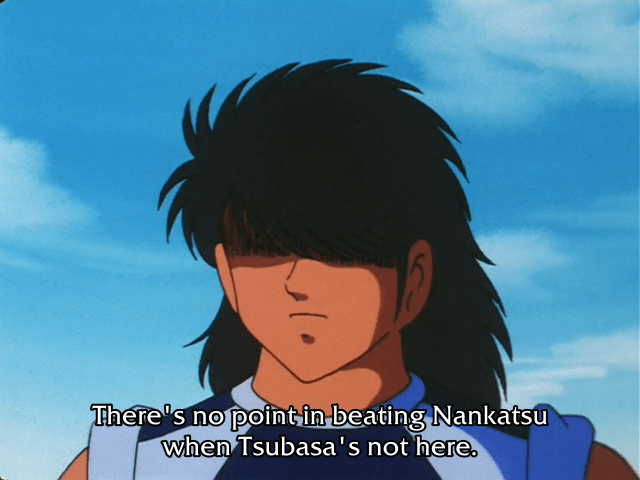 Wow! What happened? Hyuga has suddenly lost any interest in playing football if it's not with Tsubasa.
And what does it mean "when Tsubasa's not here"? What happened to Tsubasa?
In order to find out about the heart-broken Hyuga, watch the episode!

[Saizen]_Captain_Tsubasa_-_112_[DVD][345CF47E].mkv
MD5: 1568e440cbec2ef111fcc638f211ad18
This entry was posted on Saturday, March 12th, 2016 at 12:29 pm and is filed under Releases, Captain Tsubasa.
8 Responses to "Captain Tsubasa – 112"
Meta

Recent Comments

Categories

Links

Archives