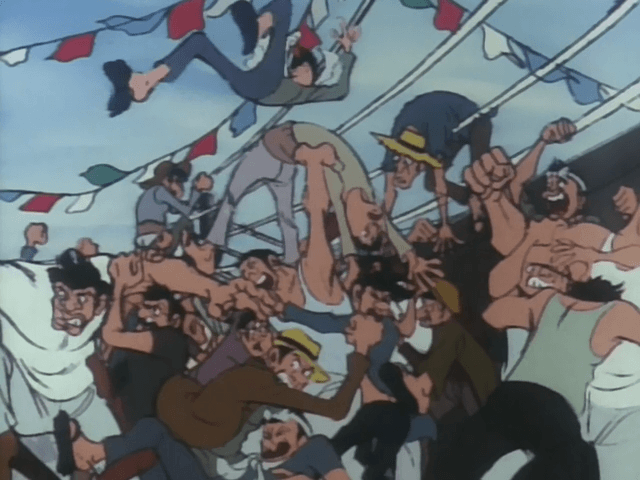 Summer Special! #1
Yo!
About time, right? 🙂 So we got around to finish a bunch of stuff, and with our 10th anniversary coming up soon, we thought that could mark the end of a neat summer special, meaning one episode per day up till then. And what could be better than starting it off with our beloved vagabond boxer, Joe. =)
I'm gonna continue working hard now on my vacation to make sure you guys will have an awesome summer, and many of my staff partners will too. What's your excuse? 😉
Don't forget to visit Hokuto no Gun.
Disclaimer:
We've technically been releasing daily since the 19th, and might have more in stock even after the Summer Special ends. ^^

[Saizen-HnG]_Ashita_no_Joe_-_72_[DVD][33F986E4].mkv
MD5:
D5378A6438B81E2CECECEA8F5AA17524