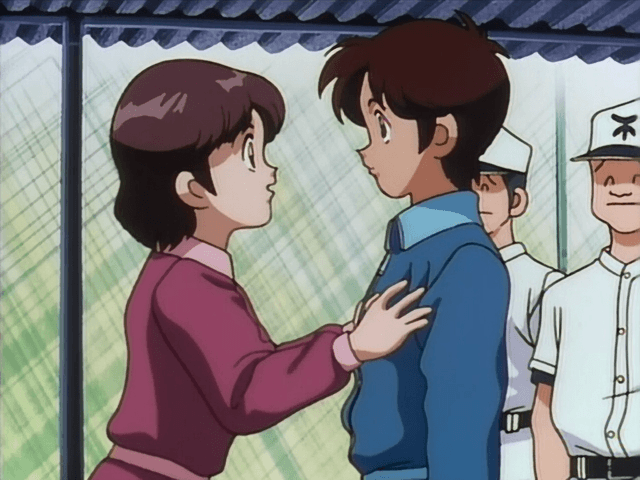 In a shamefully sexist display, Haruka fondles Hiro's chest, leading to the Baseball Club being disbanded due to the ensuing sexual harrassment lawsuit. Which I guess means the Soccer Team wins their baseball game by default?
Don't forget to visit Sigh Subs Or not, because their site is down :S

[Sighzen]_H2_-_05_[DVD][7145F7EA].mkv
MD5: 6319133CC5B0D56FAD276F484287D29C
This entry was posted on Sunday, February 16th, 2014 at 12:03 pm and is filed under Releases, H2.
One Response to "H2 – 05"
Meta

Recent Comments

Categories

Links

Archives