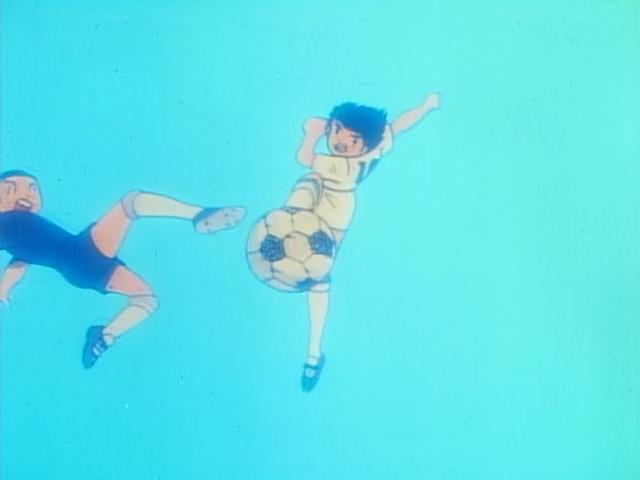 I didn't bother watching this episode, although I found myself doing a bunch of grunt work for it. I assume it's part eleventy million of this Oh So Important™ match against Hyuga's team. I swear to god, as a wise man once said, it takes Goku less time to summon a Spirit Bomb than it takes for [spoiler (seriously?) redacted] to finally win this game.

[Saizen_Speedsubs]_Captain_Tsubasa_-_47_[DVD][77E3CF59].mkv
MD5: b6196a4b0b0160be6474b65808a638c1

This entry was posted on Monday, September 16th, 2013 at 4:55 am and is filed under Releases, Speedsub, Captain Tsubasa.
13 Responses to "Captain Tsubasa – 47"
Meta

Recent Comments

Categories

Links

Archives