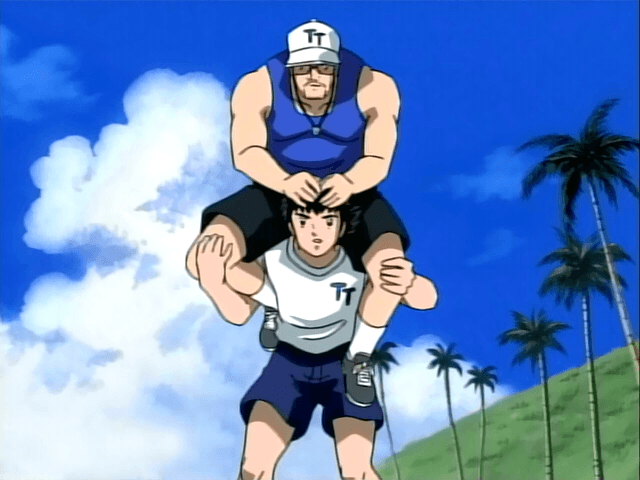 Wow!  I think this might be a first!
I am writing a post for the release of not one, not two, but THREE eps of Captain Tsubasa: Road to 2002 (affectionately known as CT2002). (And in addition to that we include the "lost" episodes 40 and 42 that were never linked here because of the site downtime)!  In between the excitement of Euro 2012 and the football action during the Summer Olympics, the staff of CT2002 has worked hard to bring you this triple (batch) release.
In these episodes, Tsubasa and his teammates are preparing to challenge the world — each in his own way.  As happens frequently, things don't always go the way they want, but they each handle what's thrown at 'em.