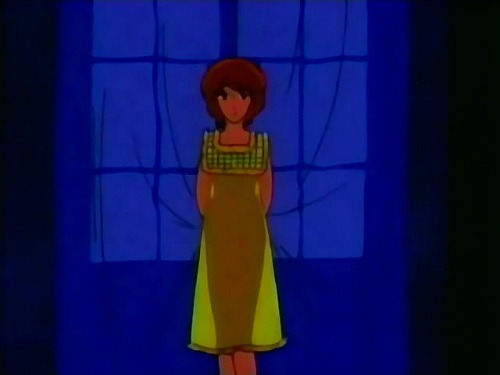 "Hey, it's Mai here. Yeah, I'm great, thanks. Did you get those pictures I sent? Yeah, I've always wanted to do some glamor modeling, because everyone keeps telling me I've got the figure for it. What's that? Adult scenes? What would that include? Well, I suppose… big bucks, you say? Well, how can a girl say no? That's a rather… odd title, though. Why does it have "ass" in it? Well, thank you, I've always thought mine was particularly shapely. Okay, we'll talk more about it over lunch – in your studio? That's a strange place to have lunch… but okay. See you later."
The following is a video taken several hours later by a Mr. C. Morflange and distributed widely on the internet:
P.S. This ep is where the action really starts!
<FalseDawn> OH MAN
<FalseDawn> igano gets serious in this episode
<FalseDawn> i just had to use thought style for two of his lines!
<FalseDawn> shit's going down

[Saizen]_Igano_Kabamaru_-_22_[DADB877F].mkv
MD5: B257879854017454B0BAF3C4AE515D4E
This entry was posted on Tuesday, April 10th, 2012 at 11:53 pm and is filed under Releases, Igano Kabamaru.
9 Responses to "Igano Kabamaru – 22"
Meta

Recent Comments

Categories

Links

Archives