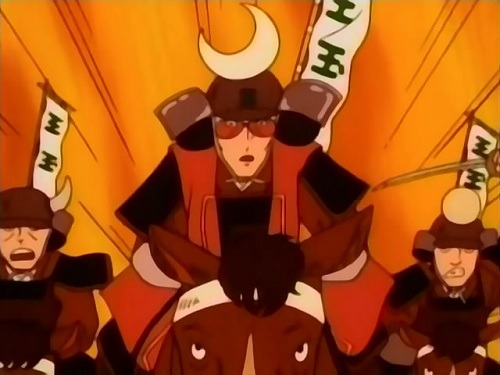 It's finally happened. Maejima, tired of getting nowhere in his quest to take down the rebels at Kingyoku, has joined the Mongol Horde. With his unique swordfighting prowess, he quickly climbed the ranks and now, having been blessed with the nickname "Khan", he is attacking Kingyoku Academy with his fearsome riders. Will the illustrious school survive such an onslaught? Exactly when did Maejima take horse-riding lessons? And did he buy his hat on eBay? All this and more will be answered in the next thrilling episode of Igano Kabamaru.

[Saizen]_Igano_Kabamaru_-_20_[C71ADBDD].mkv
MD5: 8DA873B69A4D627A357F0F29EE6BE327
This entry was posted on Thursday, April 5th, 2012 at 7:16 pm and is filed under Releases, Igano Kabamaru.
11 Responses to "Igano Kabamaru – 20"
Meta

Recent Comments

Categories

Links

Archives