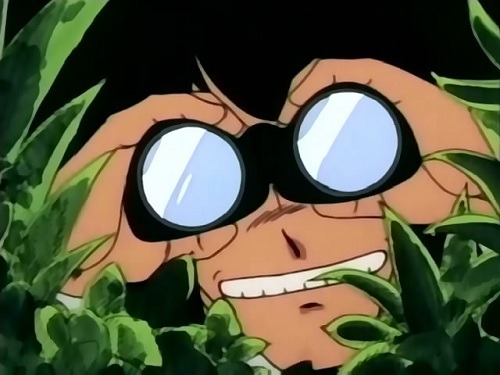 I see you…
Here at Saizen, we've decided that we want to know more about our downloaders. Therefore, armed with binoculars and night-vision goggles, we shall be stalking everyone who downloads this episode for a week. We strongly advise that, if you have net curtains in your home, this is the perfect week to wash them. See you all very soon.
PS.
If you're interested in helping out and are godlike in the English language, Ashita no Joe and Prince of Tennis – Another Story II both need an editor!

[Saizen]_Igano_Kabamaru_-_18_[21867A04].mkv
MD5: C527374512A2D03C02104AD98B55F6C8
This entry was posted on Tuesday, April 3rd, 2012 at 6:47 pm and is filed under Releases, Igano Kabamaru.
9 Responses to "Igano Kabamaru – 18"
Meta

Recent Comments

Categories

Links

Archives