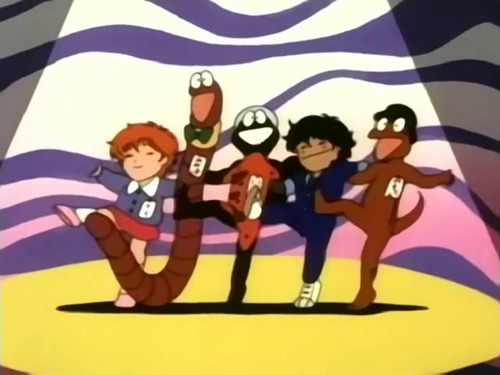 This week, Mai and Kabamaru abandon their winter training camp and instead, decide to start a cabaret act with a worm, a newt and a gecko. Fame and fortune are just a high kick away, but can Kabamaru stand the high octane pace of dancing professionally? Or does he have two left feet? Find out all this and much, much more (including what a foxy lady the Principal used to be in her younger years) in the continuing misadventures of Igano Kabamaru.

[Saizen]_Igano_Kabamaru_-_17_[4AA492B0].mkv
MD5: D216DA83AC0F0DA63D5501AB9EF85C5E
This entry was posted on Monday, April 2nd, 2012 at 8:30 pm and is filed under Releases, Igano Kabamaru.
5 Responses to "Igano Kabamaru – 17"
Meta

Recent Comments

Categories

Links

Archives