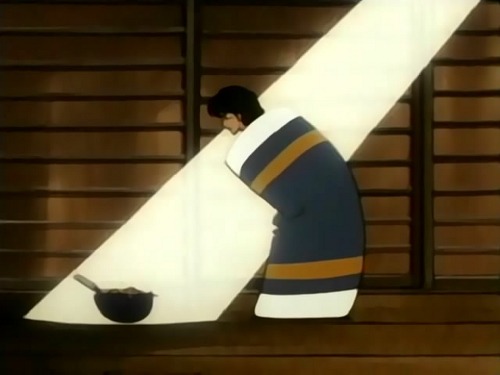 At long last, the noble Sir Kagemaru, famed Knight of the Round Table and scourge of all Albion (otherwise known as the Blue Knight), has happened upon the Holy Grail – a sacred artifact said to have been the dish Jesus used at the Last Supper. And what's this? It's filled with yakisoba? Heavens above! What a twist! Though, of course, Sir Kagemaru would never dream of scoffing down the contents of the Holy Grail… would he? Find out in another thrilling installment of Camelot: A Ninja's Tale Igano Kabamaru.

[Saizen]_Igano_Kabamaru_-_15v2_[05B8E5D4].mkv
MD5: 26E75B7FC9B5FA07C6BC53D5077B39E4

[Saizen]_Igano_Kabamaru_-_16_[267EF9FE].mkv
MD5: 0542F5EA212333AC940C51D59FD2330E
This entry was posted on Tuesday, March 27th, 2012 at 7:09 pm and is filed under Releases, Igano Kabamaru.
4 Responses to "Igano Kabamaru – 15v2-16"
Meta

Recent Comments

Categories

Links

Archives