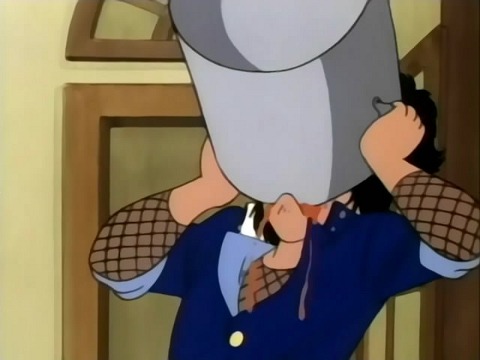 Eeks! After an experiment by part-time student, part-time evil scientist Maejima-kun goes horribly wrong, lots of kitchenware and utensils start running amok and attacking people. Can Kabamaru survive the savage pot-and-pan invasion? Or will he succumb to the onslaught of boiling soup, whisked eggs and barbecue skewers? Find out in episode 10 of Igano Kabamaru.

[Saizen]_Igano_Kabamaru_-_10_[FE75D995].mkv
MD5: df12d77bdf26061f170899eedca3a400
This entry was posted on Friday, December 9th, 2011 at 3:23 am and is filed under Releases, Igano Kabamaru.
11 Responses to "Igano Kabamaru – 10"
Meta

Recent Comments

Categories

Links

Archives