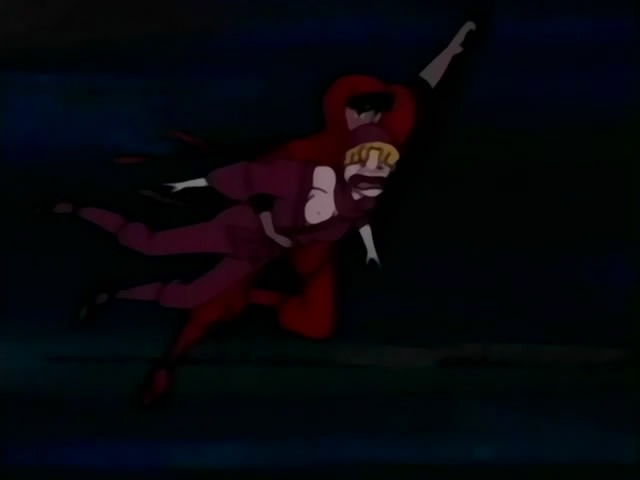 "Hi there. Remember me? Yes, it's Kabamaru-kun. You know… the one with the crazy ninja skills? Never mind. I've fallen on hard times recently – the tuition fees at Kingyoku cleaned me out – so I had to get a part-time job to pay my way. I met this director (well, he had a camera at least) who told me I had the right face for adult entertainment, so I started doing some shooting with Poopy for his next film. I've now perfected the 'flying rape' technique which is really fun. I've linked the video below. Hope you enjoy it. Gimme a call if you want to cast me in anything. Peace."
WARNING: THE FOLLOWING VIDEO CONTAINS SOME NUDITY AND HEAPS OF DOWNRIGHT SILLINESS. WE AT SAIZEN HAVE RATED IT "G" FOR "GREAT NEWS!" PLEASE USE DISCRETION WHEN ALLOWING MINORS TO WATCH THIS PRESENTATION.

[Saizen]_Igano_Kabamaru_-_09_[E1891C9A].mkv
MD5: 9CA1F07D52D5E2FE470E03A7E4F96CA8
This entry was posted on Thursday, October 20th, 2011 at 12:18 am and is filed under Releases, Igano Kabamaru.
46 Responses to "Igano Kabamaru – 09"
Meta

Recent Comments

Categories

Links

Archives