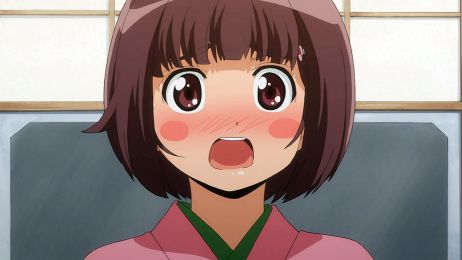 What's with the shocked faces… we never said we were going to drop it. On the contrary an awesome fan has aided us by providing the remaining BD episodes (thank you thank you thank you…) :). Let us all rejoice and commence with building a memorial in their name. Scratch that let's just finish the series. So look forward to the remainder of the series; it won't be fast, but slow and steady we'll get to the finish line :P.
Also if you enjoyed our classic subs and are good with Japanese translations, we got some oldies just waiting to see the light of day if you can help.

[Saizen]_Taisho_Baseball_Girls_06_[720p][Blu-Ray][54BF34FA].mkv
MD5:
723699B8A0A88F5944205BCD31AA0D52
This entry was posted on Wednesday, September 8th, 2010 at 7:43 pm and is filed under Releases, Blu-Ray, Taisho Baseball Girls.
30 Responses to "Taisho 6 (BD)"
Meta

Recent Comments

Categories

Links

Archives