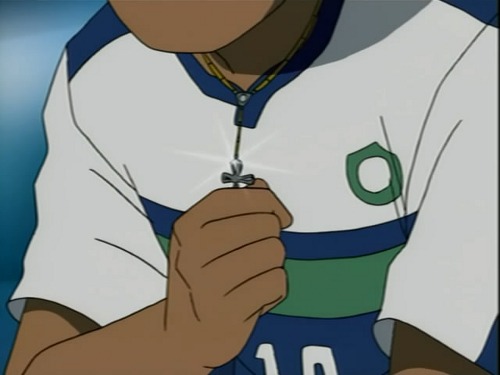 Happy New Year, everyone!
I am happy to report that the first release of Captain Tsubasa: Road to 2002 in 2012 has arrived! What a way to start the new year!
As with the past couple of episodes of this fine series, this episode brings us more of Carlos Santana's back story. However, it also showcases the remarkable teamwork of the Brancos. Santana is really going to need that rosary of his if Tsubasa and the rest of the Brancos FC have anything to do with it.
So, take a moment (or more) to download this episode of CT2002 and then enjoy the exciting action!