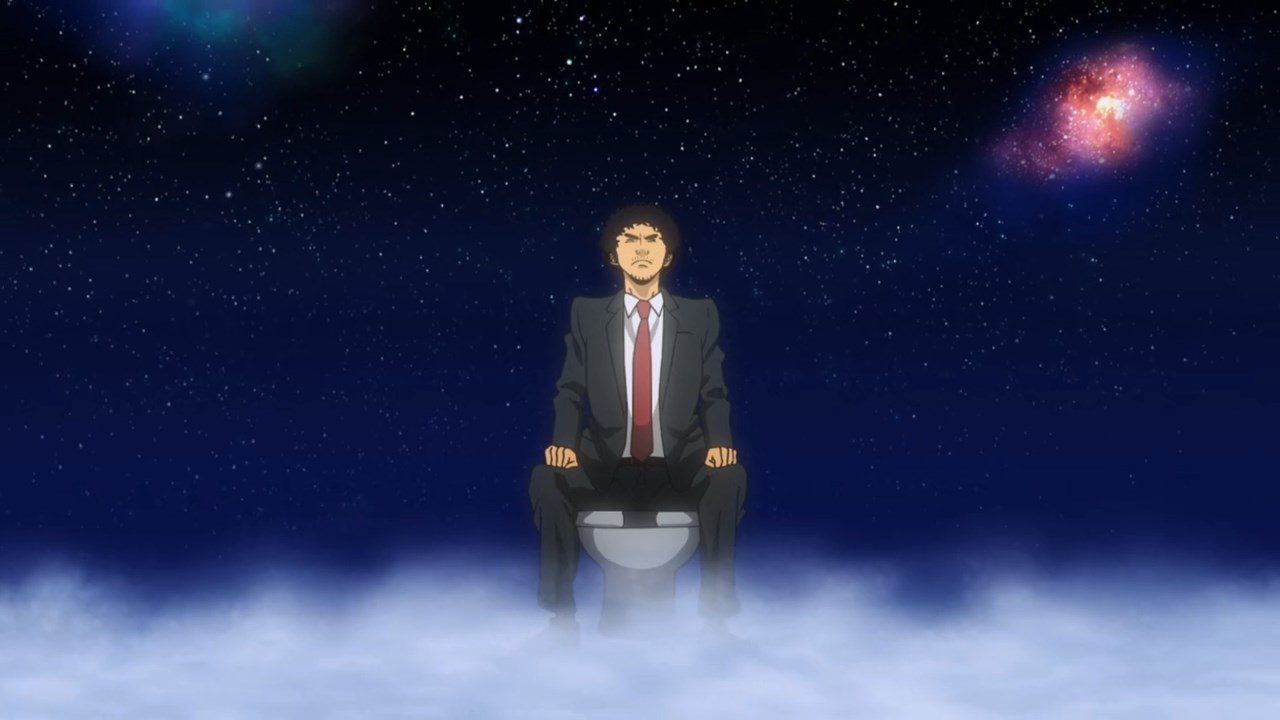 Ever wondered how an astronaut poops in space? He goes to the space toilet, of course! As part of Mutta's pre-course training to become an astronaut, he's been punishing the porcelain on his very own space toilet but as you can see, he hasn't gotten past the constipation stage, caused by having clouds tickling your ankles.
If you didn't already know, Space Brothers #0 is a feature-length helping of more of our favorite brothers, Hibito and Mutta, and deals with the events leading up to the first episode of the TV series that made us all fans of the franchise. Hibito gets chosen for his first mission with NASA as the standby for the magnetic Brian Jay who is embarking on a manned lunar mission, while his older brother is slowly realizing the rut he finds himself in when he's shipped out to the countryside by his bosses. You'll laugh, you'll cry, you'll get hungry for tofu, so watch it now!
This joint release (with the excellent fellows over at Live-Evil) was made possible by the following legends of their fields:
Translating: gumbaloom
Timing: sangofe
Editing: Me!
Typesetting: iORcHiD, AMS
Quality Control: Ayanami-, sangofe (he gets around), Mamo-chan, AMS (TCQC), Eternal_Blizzard
Encoding: Your_Mom
Oh and before we get a whole heap of complaints about how they do "bravery poses" not winner poses, we already know, but the puns on it weren't easy to say the least, so this was the best way I could come up with to express the various mishearings of that phrase.

[Evil-Saizen] Space Brothers #0 [BD][720p][073751F5].mkv
MD5: 6e47552db77b9fb6685a6d31a98adb59

[Evil-Saizen] Space Brothers #0 [BD][1080p][FEFD68E55].mkv
MD5: a00aaf728a159627fc34fc2f542df764