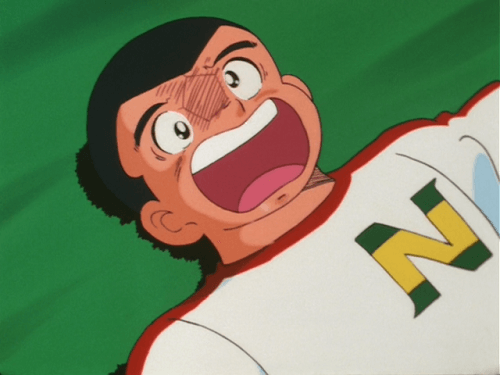 Too much football is dangerous for your health!
Poor Ishizaki made another of his gutsy deeds and became marked in a progress! Will his eyes ever be normal? And if Ishizaki looks like that, what about Tsubasa? Or Hyuga?
In order to find out, watch the episode!

[Saizen]_Captain_Tsubasa_-_117_[DVD][6D7DA4F1].mkv
MD5: 88054c53941b25a0e9dc1c5c4e3e7bfb
This entry was posted on Tuesday, October 11th, 2016 at 8:02 am and is filed under Releases, Captain Tsubasa.
6 Responses to "Captain Tsubasa – 117"
Meta

Recent Comments

Categories

Links

Archives