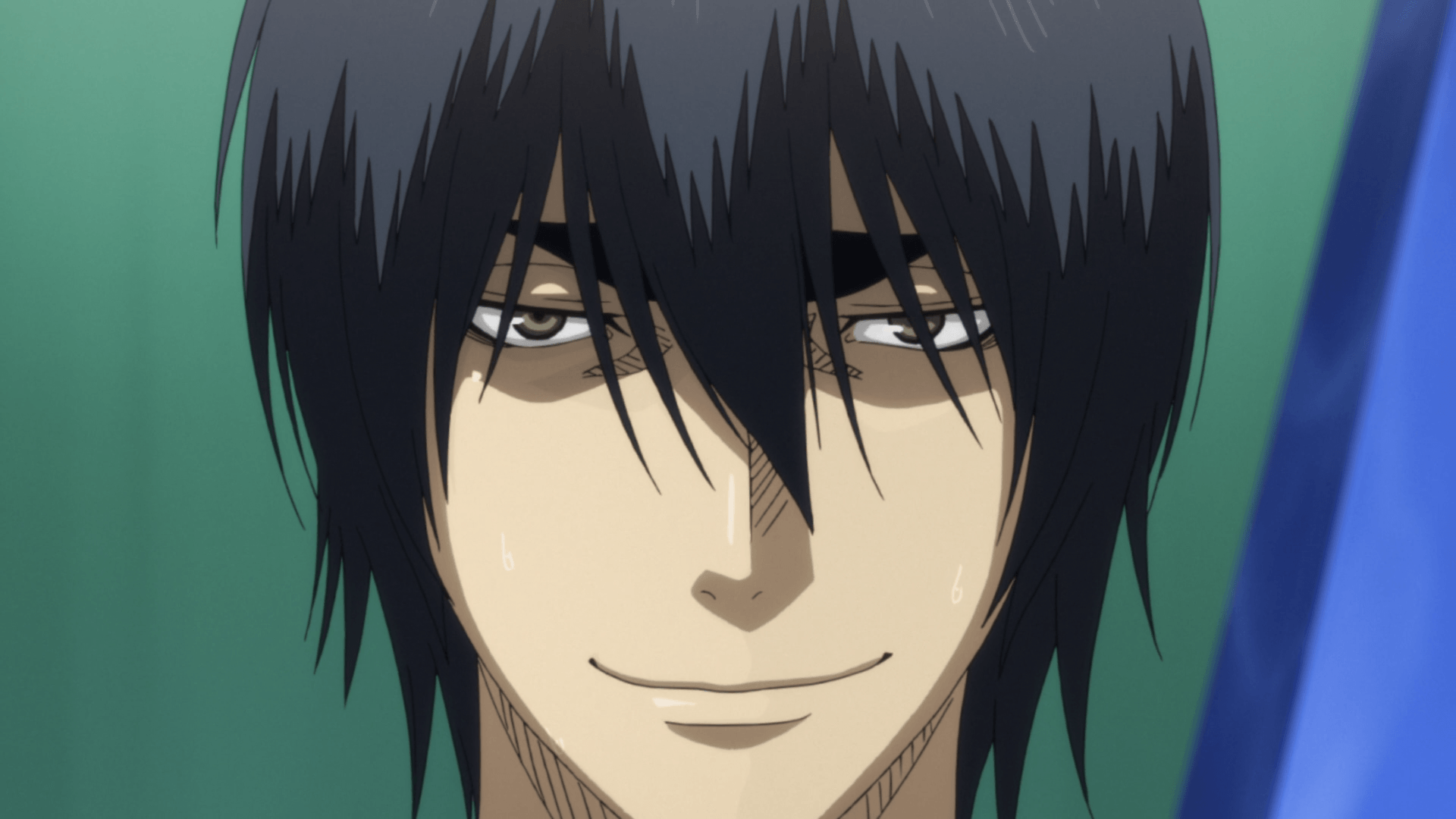 Hey, everyone. Here are the next 2 episodes of Kuroko's Basketball on Blu-Ray for you on a Friday. These episodes see the end of the flashback story about how Seirin started and how Kiyoshi was injured that Hyuga has been telling since episode 32 come to an end, and the game against Hanamiya's Kirisaki Dai Ichi begins! Will Seirin exact their revenge on Hanamiya, or will they just get crushed again?
In other news, to call it a sad week at Saizen would be an understatement. We're all truckin' along and trying to keep positive. I can't speak for anyone else, but despite my best efforts, I'm still pretty down over what happened. I didn't work with CP a lot, but I do have one project I hadn't really talked about that he worked on just getting its final touches done and it should be out relatively soon (in the next couple weeks if not sooner). I added it to the Projects page a couple weeks back with very little fanfare about it. It's the movie, Hells, from Madhouse. We've done a complete redesign of the "official script" (I retranslated and localized that mess of a script) that was released with the BD in Japan many moons ago and we actually managed to typeset the whole thing (and it's pretty crazy). So look forward to it coming out from us soon.
Anywho, hopefully these eps start the weekend off right for you. Enjoy the anime!

[Saizen]_Kuroko's_Basketball_-_33_[720p][Blu-Ray][FE4A97A0].mkv
MD5: e61ea06ee032bfc6d348e134add70632

[Saizen]_Kuroko's_Basketball_-_33_[1080p][Blu-Ray][09999F90].mkv
MD5: a5dc90f64f4d98cc6b02e304679019ff

[Saizen]_Kuroko's_Basketball_-_34_[720p][Blu-Ray][23F936EC].mkv
MD5: f948bb73703fa8b04a978c366b75756f

[Saizen]_Kuroko's_Basketball_-_34_[1080p][Blu-Ray][6F6E28B8].mkv
MD5: 383a84fcc99f3006e0d441ec3e68e925