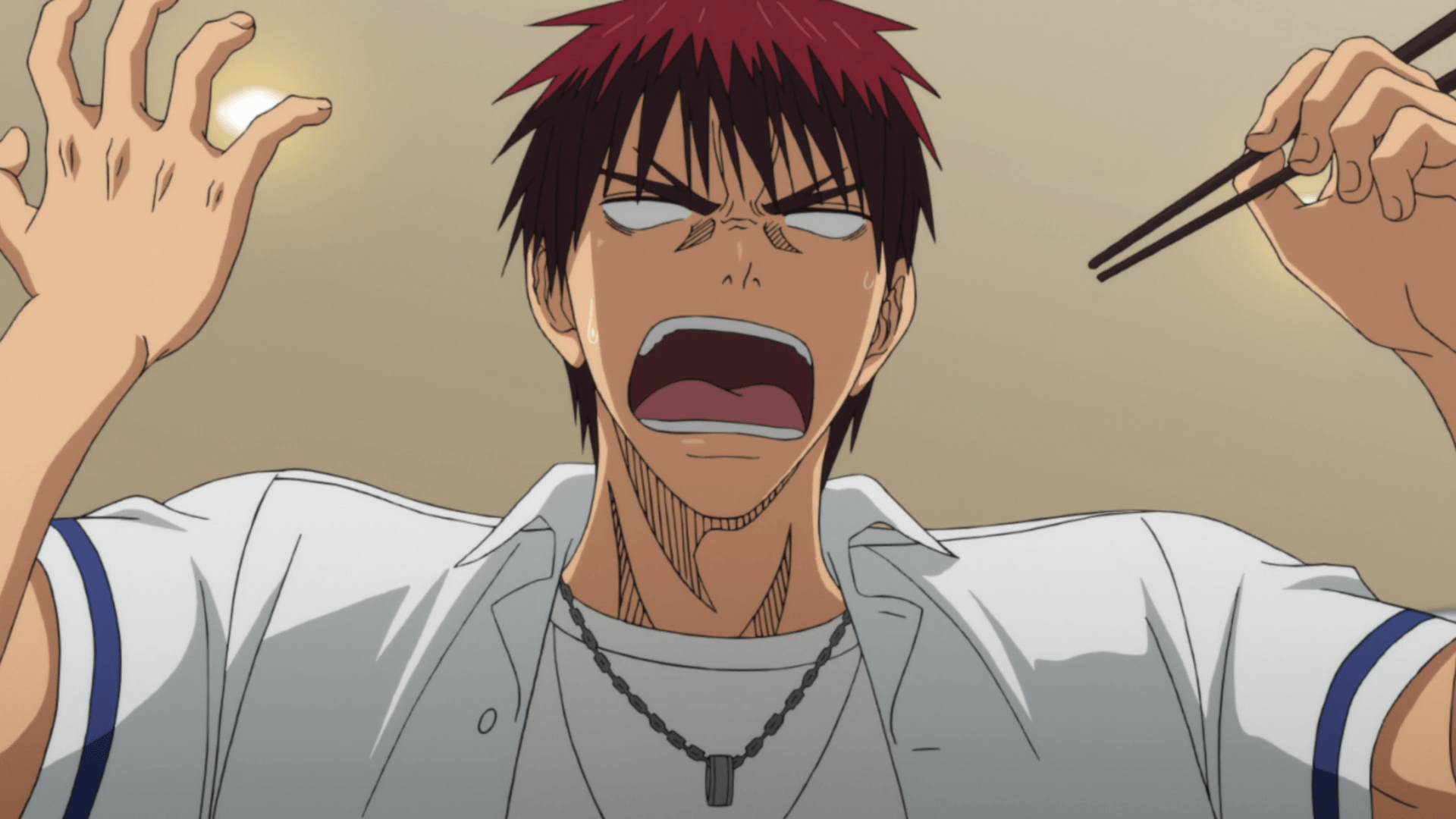 Howdy, folks! AMS here again with some more Kuroko for you! This time, it's the first volume of the season 2 bloopers for you 😉  This one has two clips from the season 2 volume 1 episodes, 26-27. I had a good little chuckle doing these two, so I hope you like them.
In other news, we got the rest of season 2 discs we needed the other night when Asian_InvAsian kindly popped into our irc channel, pointed us towards where we could get them, and the venerable Badskater offered to go grab them for us. So a big thank you goes out to both of you!
Ho-hum, enjoy the anime folks and don't get frustrated like Kagami here!

[Saizen]_Kuroko's_Basketball_Bloopers_S2_Vol_1_[720p][2BF7DCF4].mkv
MD5: 152305b51ff7de0e99cf94c1a08928b4

[Saizen]_Kuroko's_Basketball_Bloopers_S2_Vol_1_[1080p][4FF29DC3].mkv
MD5: 95b32b94a2710e1a88a4095150b59083