Kuroko's Basketball – Baka ja Kattenai no yo! OAD (Idiots Never Win!)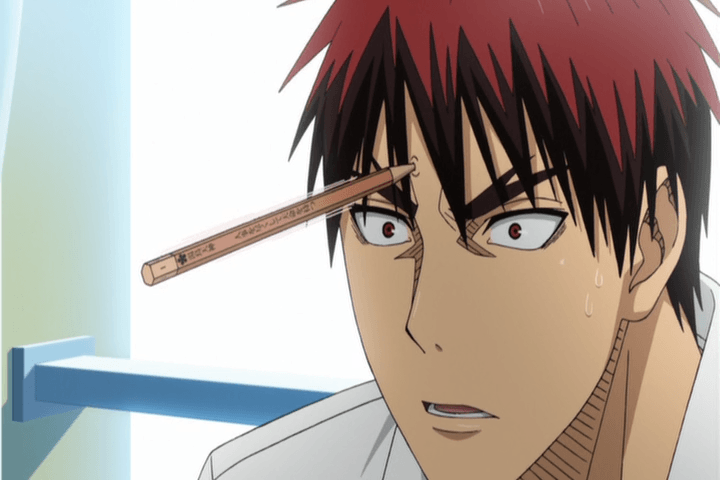 Heeeeeeeey, folks! How's it shaking? The NBA playoffs have started and a new Spring has finally come. With basketball upon us, I thought it was about time we finished up this special that I had been working on for far too long. So here's the "Baka ja Kattenai no yo!" or "Idiots Never Win!" OAD that was bundled with Volume 25 of the manga in Japan.
The TL for this one was done by kokujin-kun (He also k-timed cuz he's 1337). He actually came to the rest of the team with this way back last August and it got held up in the TS phase of the process for a long ass time. Anyway, I've been putting a few hours in every weekend on this since we dropped the batch, and it finally got all finished today. It's a nice little story that takes place just before they play Touou at the end of Season 1, so there's nothing in here that will really spoil Season 2, which, by the way… we've got the first 5 volumes of season 2 blu-rays and are working on them now.
So enjoy the show, enjoy the NBA playoffs, and Team Kuroko and I will be seeing you again. Cheers 😉

[Saizen]_Kuroko's Basketball_-_Baka_ja_Kattenai_no_yo_OAD_[78AA28AE].mkv
MD5: 5a899c593c39db5e9c148e0411f82387
This entry was posted on Monday, April 20th, 2015 at 4:48 am and is filed under Releases, Kuroko's Basketball.
12 Responses to "Kuroko's Basketball – Baka ja Kattenai no yo! OAD (Idiots Never Win!)"
Meta

Recent Comments

Categories

Links

Archives