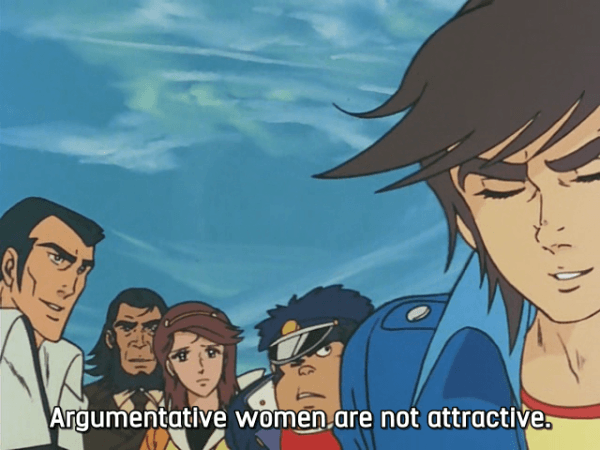 I agree with Takeru. How about you? See the smirk on Hitori's face? He might not show it but deep down he agrees…
This project is a joint with Luurah Productions, so dont forget to drop by and say thanks. also DDL Links are available at Luurah's, so download and seed if you can.
V2
For those who don't wanna download the episode all over again, here is a patch for you!
A V2 is now available as well. Enjoy 😉

[Luurah-Saizen]_Magnerobo_Ga-Keen_-_01_[480p][DVD][v2][DA7CD447].mkv
MD5: 1874c1df8153093d1f7e27e298ba70c1
This entry was posted on Monday, September 15th, 2014 at 12:35 pm and is filed under Releases, Ga-Keen.
7 Responses to "Ga-Keen – 01v2"
Meta

Recent Comments

Categories

Links

Archives