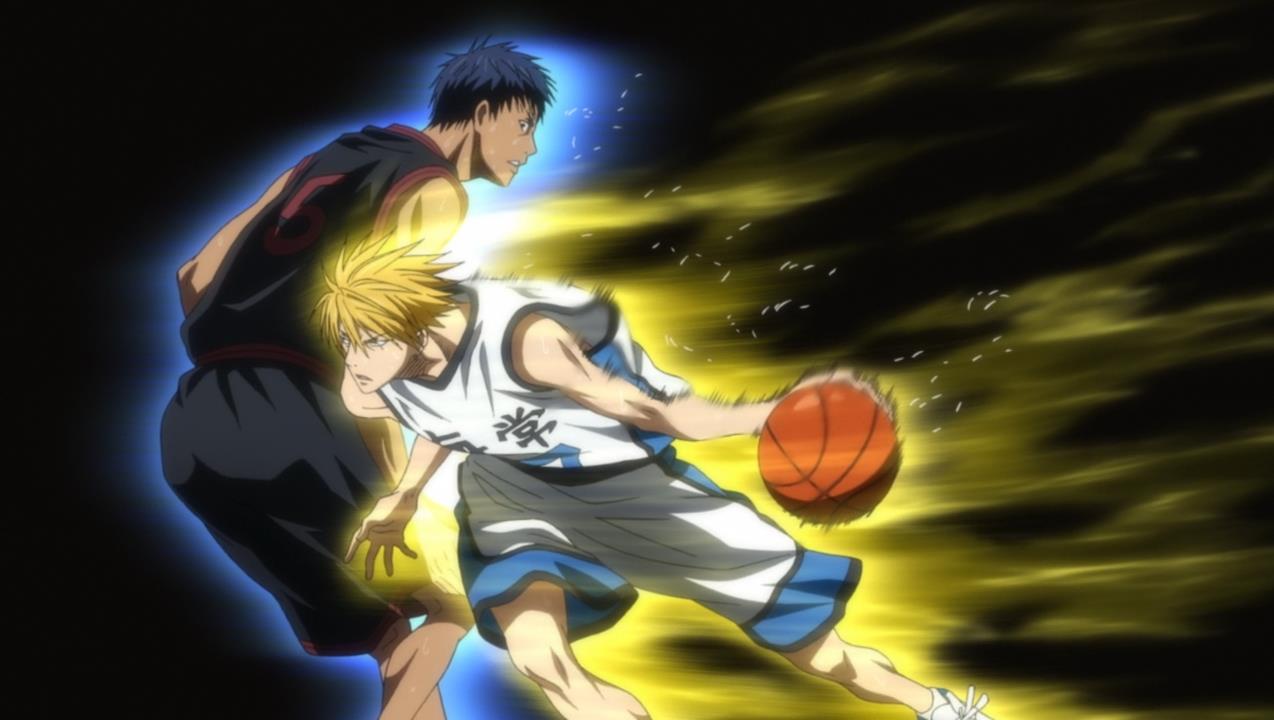 Hey, everyone!  How's it going?  Things are still kicking here over at Saizen and here're the last 2 eps for Season 1 of Kuroko's Basketball on blu-ray.  Check out Aomine and Kise fight it out till the bitter end in this one as they set up the second season.
As far as plans for a batch of this goes, I'll repeat what I've said for months now.  There'll be one.  Probably in a month or so.  I don't know if there'll be any V2s yet.  I need to look through everything and decide on some things.  We still have the Volume 9 bloopers to finish on top of that… Nevermind all the other stuff I'm working on over here.
Which leads me to… announcing that we're working on the OAD, バカじゃ勝てないのよ!  Expect that before the batch torrent for Season 1 comes out!
As far as season 2 goes… We don't have any of the bdmvs right now for it.  If you have them or know where to get them, please contact us.  We are interested in them and it is something that we will probably do in the future at some point.  I just have no idea as to when that would be right now.
Also, you may have noticed I have added little magnet icons beside the filename.  These are magnet links to the torrent.  With nyaa currently down, we've added these and will add the torrents to nyaa whenever they get back up 😉
Edit: Nyaa's back up, so here are the straight links.

[Saizen]_Kuroko's_Basketball_-_24_[720p][Blu-Ray][46769837].mkv
MD5: a9db26964d6cd1498b52c6e70043d2b4

[Saizen]_Kuroko's_Basketball_-_24_[1080p][Blu-Ray][20E762E2].mkv
MD5: 048bacdda9feeb50827463458de45f7a

[Saizen]_Kuroko's_Basketball_-_25_[720p][Blu-Ray][7D67AA22].mkv
MD5: 5264003a984f6cf30272a446c881f619

[Saizen]_Kuroko's_Basketball_-_25_[1080p][Blu-Ray][C97B079A].mkv
MD5: 462cf58856e28bf6f66691f389de5603