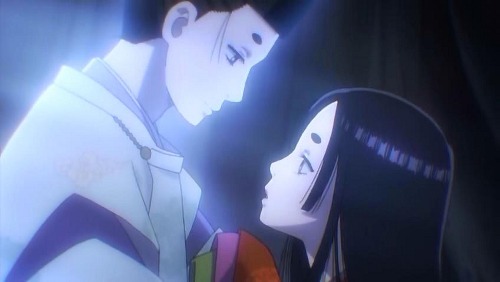 If you haven't watched the two seasons of Chihayafuru yet, you're missing out on one of the best sports anime series of the last decade. I only came to it halfway through the first season, but as soon as I watched those first episodes, I was hooked, and now eagerly awaiting a third season so we can continue following the adventures of Chihaya and her karuta crew. This OVA (Saizen's first involvement with Chihayafuru) was released on DVD back in September and I… stalled it a little >.> But it's worth watching if you haven't seen it yet, even if there isn't actually any karuta in it. It's the Hanano show throughout and it gives us a bit more of a glimpse into her character, as she's often overlooked in favour of the karuta freaks who populate the series. Anyway, I enjoyed working on it even if it was at a snail's pace (:D) and I hope the handful of people who download this do too!
P.S. Oe-senpai = best girl 😉

[Saizen] Chihayafuru 2 OVA [DVD][H264][B77BC6BA].mkv
MD5: dbe5a849fdbb9951f358f0363cc6679a

This entry was posted on Monday, August 4th, 2014 at 12:50 pm and is filed under Releases, Chihayafuru 2 OVA.
5 Responses to "Chihayafuru 2 – OVA"
Meta

Recent Comments

Categories

Links

Archives