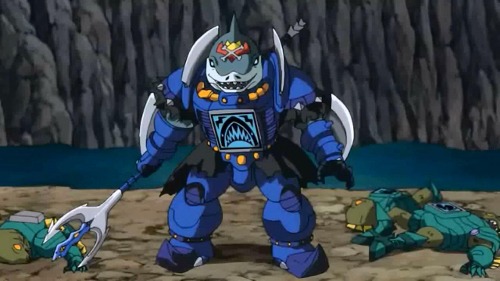 A new challenger appears! Get hyped! 🙂
This is a joint with Ruri Fansubs, don't forget to visit. ^^
Dear new viewers: It was brought to our attention that episodes 1-3 had mysteriously disappeared from Nyaa, making it difficult for people to start the series from the beginning. We have now rectified this by rereleasing these episodes in a batch torrent for them, which you can find here.

[Ruri-Saizen] Beast Saga – 15 [F83A44F4].mkv
MD5:
414A963DD74AEA123C174735DB04CAF2

[Ruri-Saizen] Beast Saga – 16 [E1CAED42].mkv
MD5:
35F77A15ED116C03DE9234DC458C45DF
This entry was posted on Sunday, June 1st, 2014 at 11:22 pm and is filed under Releases, Beast Saga.
8 Responses to "Beast Saga – 15-16"
Meta

Recent Comments

Categories

Links

Archives