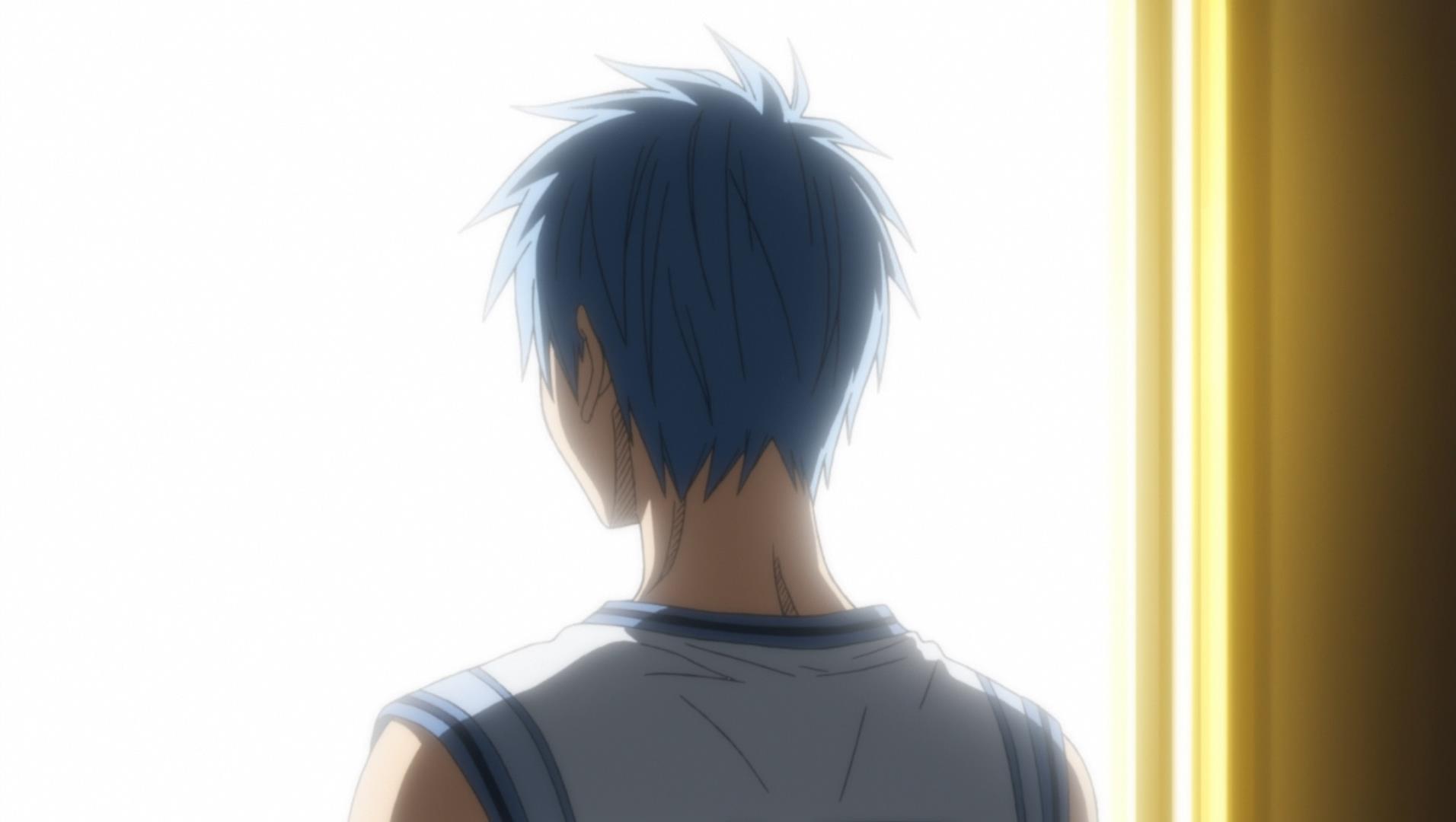 Heeeeeeeeeeeeeeeeeeeyyyyyyyyyyyyyyy everyone, it's been a while. I've been away from fansubbing for a long while, but sangofe finally talked me into coming back. I had talked to him about a year ago about doing Kuroko's Basketball on blu-ray and we had already gotten the first 2 volumes, so I decided this would be the best place for me to start.
So, for the episode here, we based our scripts off the crunchyroll scripts here, sangofe retimed them to the blu rays, and I translation checked and edited their script. I also translated the songs as well as all the signs you see typeset into the episode. Eternal Blizzard got the k-timing done (Man, that part in the ending is/was ridiculous o_O). KmE then provided the Karaoke effects, and him and zegond did the typesetting. As far as encoding goes, it was done by our secretive member, Your Mom. Lastly, but not leastly, Quality Control was taken care of by muyg and sangofe. Thanks to everyone who helped out on getting this episode done. We're going to try to get you the entire first season over the next few months, so I hope you'll join us and enjoy the ride!
Oh, a couple more things I forgot to mention. We have also provided a pdf in the mkv that you will need to extract to view. I have provided full translations for the Japanese credits as well as for the first two songs, so please take a look at it if you're interested.
Also, we can always use donations to pick up some more blu-rays, so please donate if you feel the inclination to.
And for all the fans out there, bonus points for anyone who can tell me whose "Gym" can be seen in the episode 😉

[Saizen]_Kuroko's_Basketball_-_01_[1080p][Blu-Ray][F64381D7].mkv
df32eb6228224bd6d0b646f9b1287940

[Saizen]_Kuroko's_Basketball_-_01_[720p][Blu-Ray][162E2A53].mkv
521d78b08835b3eea5ac3899dbcc92c6