Line Offline: Salaryman – 03&04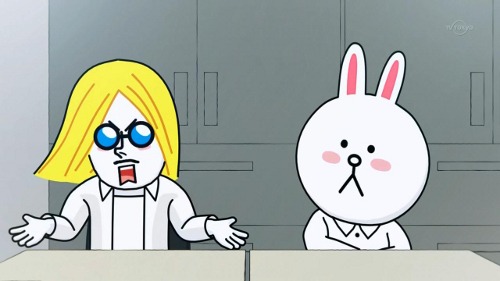 Another double release of Salaryman for you here. In this one, James and Connie become an award-winning news anchor team – though James has had to go undercover due to some past felonies he hopes the media won't find out about. But what he doesn't know is that Connie hates to share the limelight and even now, she's plotting his fall from grace so that she can become queen of the airwaves!
And in answer to the question you haven't asked yet: No, we won't be doing double releases for all the episodes of Salaryman – we're just trying to make up for lost time 😀

[Ruri-Saizen] Line Offline Salaryman – 03[9BBDE547].mkv
This entry was posted on Saturday, January 19th, 2013 at 11:15 pm and is filed under Releases, Line Offline: Salaryman.
2 Responses to "Line Offline: Salaryman – 03&04"
Meta

Recent Comments

Categories

Links

Archives