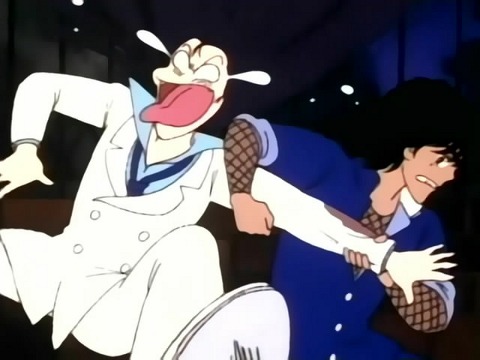 Igano and Shizune decide to join the WWE this week and lay waste to all opposition, until Wrestlemania rolls around yet again and the main event sees the two facing each other in a submission faceoff. Shizune gets in a few early clothes lines but after a game-changing suplex by Igano, he unleashes his fearsome arm-lock. This looks like the end of the line for Shizune's wrestling career… or does it? Watch a completely unrelated eleventh episode of Igano Kabamaru now to (not) find out.

[Saizen]_Igano_Kabamaru_-_11_[581C6FB4].mkv
MD5: 12207a43ffd03ea5c6ce299d13888e76
This entry was posted on Tuesday, December 13th, 2011 at 1:40 am and is filed under Releases, Igano Kabamaru.
36 Responses to "Igano Kabamaru – 11"
Meta

Recent Comments

Categories

Links

Archives